WOW! KROQ just tweeted that Gwen joined Gavin and his band Bush onstage tonight at KROQ's Almost Acoustic Christmas show to sing Bush's classic song,"Glycerine"! As most fans know,Gwen and Gavin met at the Almost Acoustic Christmas show back in 1995;Gwen joined Bush onstage in 2000,duetted with Gavin during No Doubt's 2003 show at Hammerstein Ballroom in NYC and has also sung backup vocals on Bush and Gavin solo songs. We hope to have more photos and a video of tonight's performance as soon as they become available!! Also,KROQ will stream a webcast of tonight's Almost Acoustic Christmas performances here starting at 1 PM EST this Monday,December 10.
UPDATE: Here are a few videos!!! Sweetest performance ever!!
GWEN STEFANI JUST CAME OUT TO SING "GLYCERINE" WITH @bushofficial!!!! #shouldhavebeenhere #KROQACX12

— KROQ (@kroq) December 9, 2012
The wife of Gavin is on stage at #kroqacx12 KROQ twitter.com/TedStryker/sta…

— Stryker (@TedStryker) December 9, 2012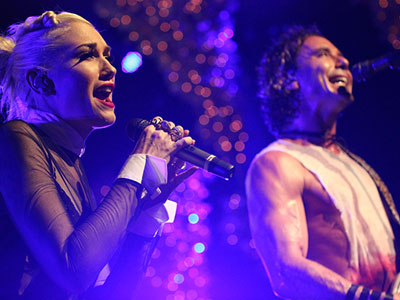 KROQ shared HQ photos in a blog post about Gwen's surprise appearance! It's so cute how they kissed at the end-they are such an amazing couple!!
There's always the hope that the lovely and equally-as-talented wife of Bush lead singer, Gavin Rossdale, will make an appearance during one their gigs. And at the 23rd Annual KROQ Almost Acoustic Christmas this year, dreams really did come true.
Gwen Stefani, lead singer of No Doubt and huge solo pop star, joined Rossdale mid-song as he crooned his first radio hit "Glycerine." Dressed in her quintessential red plaid pants and a see-through collared mesh top with a black bra, Stefani was looking hot while she supplied her own passionate melodies to the song.
At one point, Rossdale even sang the song directly to her and Stefani smiled shyly. At the end, he even planted a kiss on her! It's clear this couple can make Christmas magic happen, even without the mistletoe.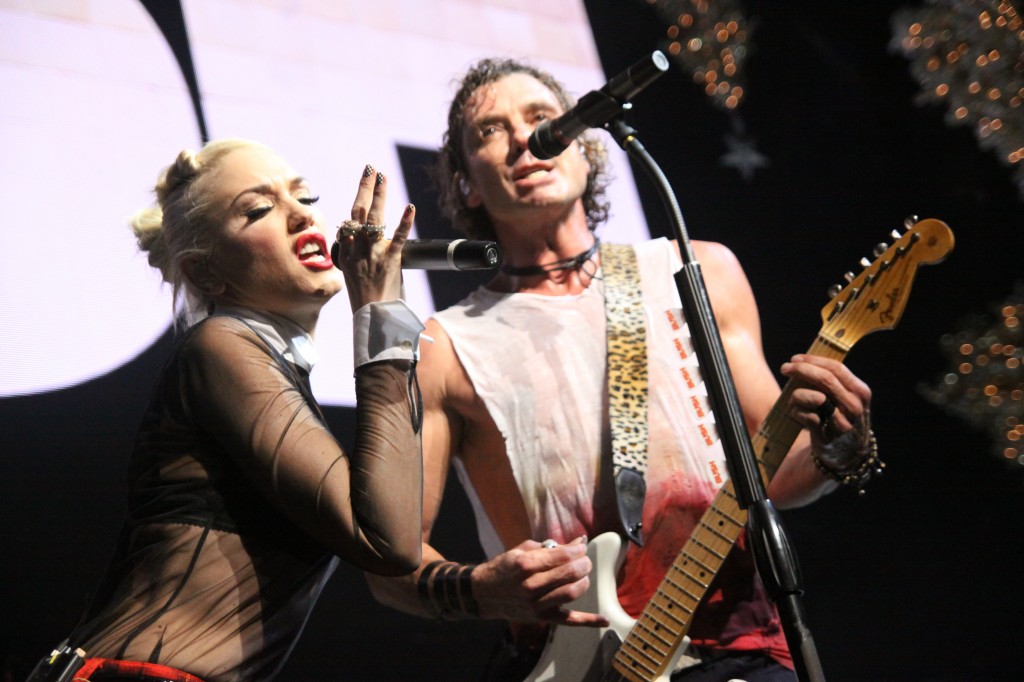 Here are more professional photos-Gwen looked as gorgeous as ever!!!
Rolling Stone shared a couple of rad black-and-white photos of Gwen and Gavin onstage: