Aaah,No Doubt is the surprise performer at Night 2 of KROQ's annual Almost Acoustic Christmas show happening right now at the Gibson Amphitheatre in LA!!! The band has previously performed at the concert in 1995,1997,2000 and 2001,and of course Gwen performed a surprise duet with Bush at last night's concert. We will keep everyone updated on the setlist and with any media from their performance. If you are at the show and would like to share your stories,photos and videos,please feel free to send them in! For those of us not fortunate enough to be at the show tonight,KROQ will stream a webcast of it here starting at 1 PM EST this Tuesday,December 11. (Night 1's performances will stream today starting at 1 PM ET on the same site.)
Setlist:
Push and Shove
Sunday Morning
Hella Good
Underneath It All
Ex-Girlfriend
It's My Life
Don't Speak
Just A Girl
Spiderwebs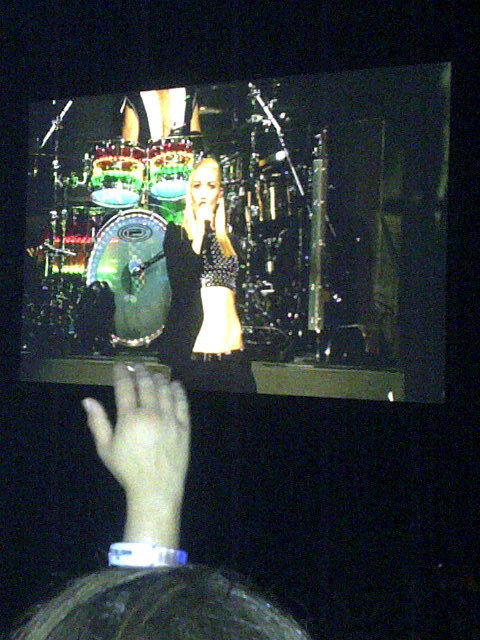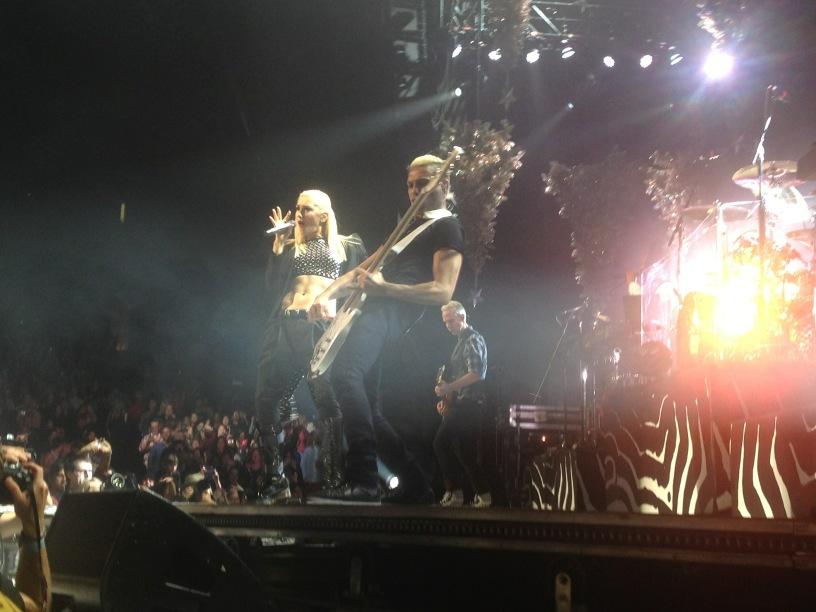 Surprise!!! @nodoubt just hit the stage!! #kroqacx12 twitter.com/kroq/status/27…

— KROQ (@kroq) December 10, 2012
#nodoubt killing it! twitter.com/ThePensky/stat…

— John Pensky (@ThePensky) December 10, 2012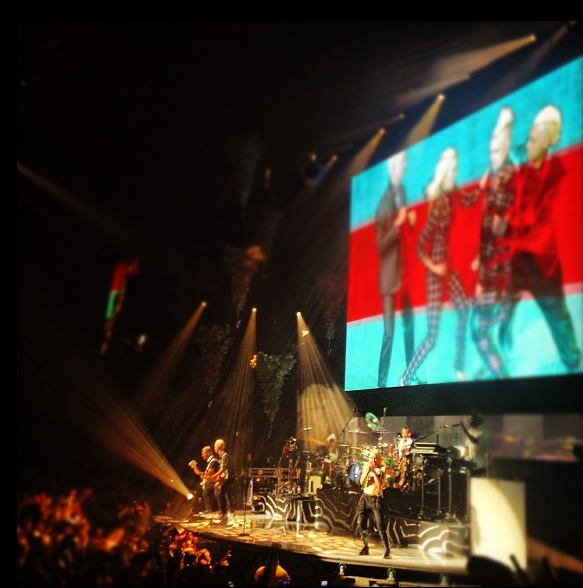 Gwen Stefani surprise yesterday, but the whole band was in my life tonight. I am still flailing. #nodoubt #kroqacx12 twitter.com/jmgdrama/statu…

— Jennifer George (@jmgdrama) December 10, 2012
yesss! @nodoubt blowing it away at #KROQACX12 twitter.com/prgirl31/statu…

— kristi foreman (@prgirl31) December 10, 2012
KROQ posted a backstage interview with the band-watch it here!!! The band revealed that they will be headed back into the studio next year and are already working on new music-yay!! The station also posted a synopsis of the set on their live blog:
And the special guest is…Daft Punk! No, actually, it's the amazing, impenetrable No Doubt, SoCal's ska sweethearts who hustled for years before making mainstream success and becoming one of the biggest bands in the whole entire world. After Gwen Stefani's appearance last night with her husband Gavin Rossdale of Bush on his song "Glycerine," there were rumors that No Doubt would be the special guest tonight, but you never know for sure. You only hope, because as far as special guests go, No Doubt is the absolute perfect choice for a KROQ Almost Acoustic Christmas. They are the epitome of a KROQ band. And, ummm, jealously eyeing Stefani's abs, it's clear that they really haven't "changed since yesterday." We might need to find Stefani roaming around Los Angeles and do whatever pilates class she's doing, but like seven times a day.
To an unbridled roar of the crowd, the band started with one of their current singles, "Push and Shove" and reggae artist Busy Signal joined them before they did their classic "Sunday Morning" from 1995's Tragic Kingdom. Drummer Adrian Young's set was decked out with rasta-colored lights and part of their visuals during the set were behind-the-scenes with the band, like with their kids or Stefani wearing a robe and looking for some hairspray.
"The thing is, I need you to sing with me tonight. I have to have you sing with me tonight," said Stefani sweetly before the band started "Underneath It All." This band, out of all the band's we've ever seen ever, and that's a bold statement we know, has the least amount of worries about their audience singing along. If they just stopped playing completely, thousands of voices would be chiming in with their lyrics. For all you hardcore No Doubt fans out there, on top of "Push and Shove," "Sunday Morning," and "Underneath It All," the band performed "Ex-Girlfriend," "It's My Life," "Don't Speak," "Just A Girl" which she dedicated to all her "KROQ girls" and Stefani made the whole audience sing "I'm just a girl at…Acoustic Christmas."
"Get your hands up in the air," announced Stefani before the band played "Spiderwebs." Yeah, sorry we're not home right, oh wait, no we're not. We're watching No Doubt at Acoustic Christmas.
Aw,we hope Adrian is feeling much better soon-what a trouper!!!
KROQ Xmas show!NDJust played an unannounced set. Epic. I am very Sick so I received a steroid shot to make it through twitter.com/AdrianYoungND/…

— Adrian Young (@AdrianYoungND) December 10, 2012