Tuesday, 24 April 2012, 21:11 | Category : General | Posted By: Rosie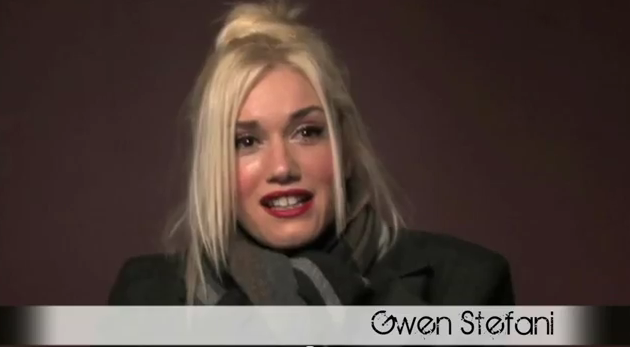 This is really touching: Gwen is featured in a trailer for an upcoming documentary named "444" about her former backup dancer,Steelo Vasquez(he was also in the "Early Winter" video),who suffered a life-threatening brain injury last year and has been in rehabilitation. The footage of Gwen is from the A Night of Dance fundraiser for Steelo and his family that took place last December 6 at The Saban Theatre in Beverly Hills;as we had mentioned,Gwen not only raised awareness of the fundraiser through her tweets,but also attended it,and she and the guys of No Doubt had donated items to be put up for bid during the fundraiser's silent auction. Gwen can be seen at 2:55 in the trailer below-she poignantly says that it's unthinkable what happened to Steelo,but that to see how far he's progressed with his recovery and how passionate he is,that he would fight his way back. We continue to keep Steelo and his family in our hearts and prayers;for more information on the documentary,visit its official site.
Check out some behind-the-scenes photos from the December 6 A Night of Dance fundraiser,taken from 444themovie.com;looks like an autographed No Doubt guitar and photos were among the items that the band donated for the silent auction-they are always so charitable!