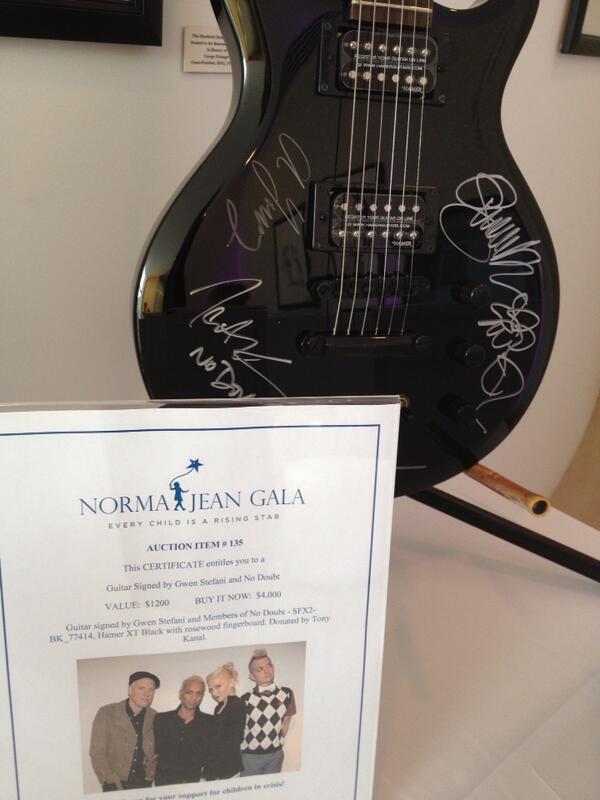 Thanks to Twitter user @NancyPadberg for sharing a photo of a Hamer guitar autographed by No Doubt and donated by Tony that is up for bid as part of an auction for the Norma Jean Gala taking place tonight at the Paley Center for Media in Beverly Hills. The gala, which is named in tribute to Marilyn Monroe, will benefit Hollygrove's Endless Summer therapeutic after school program and Camp Hollygrove. Bidding lasts tonight from 6 PM – 8:45 PM PST. Here is how to place a bid:
To bid on this item, Text hollygrove to 68494
or click here
Then Text 135 and an amount to 68494
Example: 135 500
The starting bid for the guitar is $1,000 with minimum increments of $100 and there is a Buy It Now option of $4000. Thanks to No Doubt for signing the guitar and Tony for donating it-good luck to anyone who places a bid.