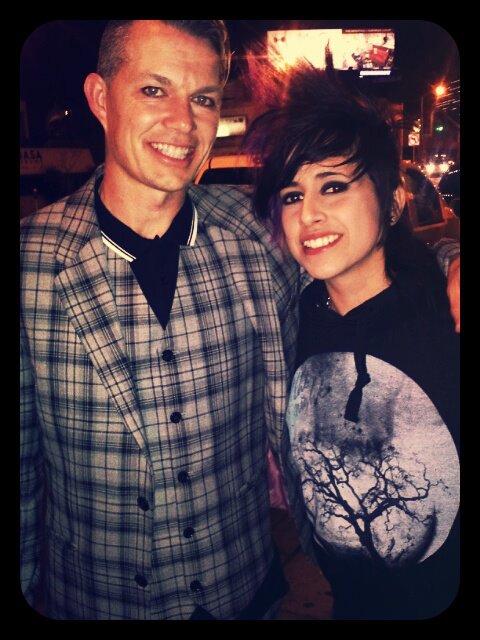 This is pretty awesome! Thanks to Cyn Electric,lead singer of the band Noise of Rumors and big No Doubt fan,for sharing with us a song and music video proposal her band made entitled ''Dear No Doubt'' in which they express their desire to open for No Doubt on their next tour. The band sounds awesome and the video is really cool,and the best part is that Cyn actually met Adrian over the weekend-she handed him a copy of the music video and he promised he'd share it with the rest of ND! Good luck to Noise of Rumors with their dream of touring with No Doubt!

Hey No Doubt! My band Noise of Rumors would like to open for you! 😀
To all my listeners! Spread the word! If you would like to get involved with the documentary please email us at nodoubtwereopening@gmail.com
Any questions comments about the band email us at noiseofrumors@gmail.com
www.noiseofrumors.com
UPDATE: Thanks again to Cyn Electric for sharing her vlog featuring footage of Adrian performing with Street Drum Corps at The Roxy the other night-it was after the show that she met Adrian and handed him a copy of her band's music video proposal;watch at 3:04 below. No Doubt actually tweeted the link to this post tonight and said that they thought the music video is awesome and that they love it-congrats to Noise of Rumors!