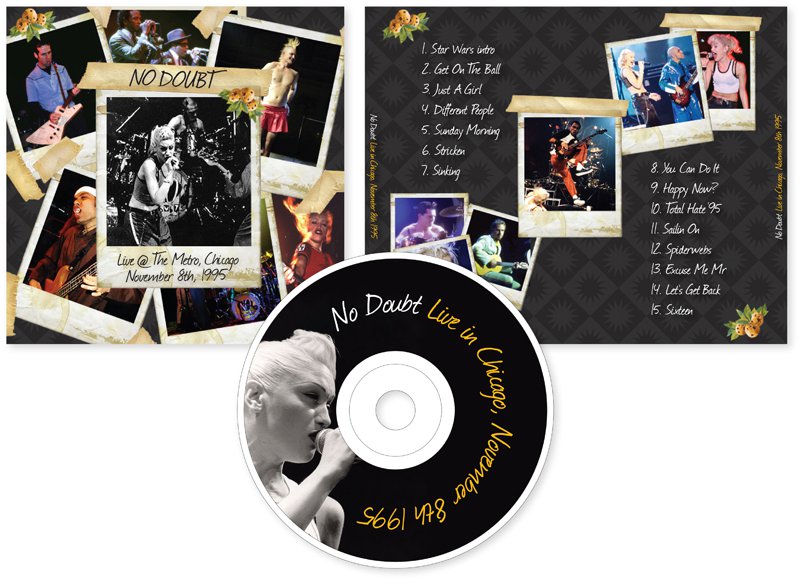 As you guys already know, every 1st of the month = new full lenght concert!
This time we're adding an AMAZING audio concert! It's the Metro, IL 1995 one, which features lots of songs that are not common being played on the TK concerts (such as Sinking, Stricken…).
Our good friend Bec from No Doubt Australia made us an amazing artwork for this concert, which will be added soon here, you can see it below!
 No Doubt live at the Metro, IL, 08.11.1995
11 – Sailin' On (Slow Version)
Hope you guys enjoy this concert as I do! It's really an amazing concert with an extraordinary setlist!