Thanks to Ri'chard for sharing on his tumblr,check out an awesome canvas painting of Gwen that he spotted in a nightclub in Cardiff,Wales. It was on the wall along with portraits of other artists like Jimmy Hendrix, Debbie Harry,and The Beatles-pretty cool.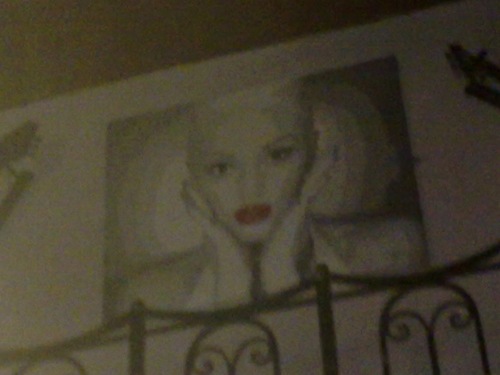 So on my night out last night I went to this club I've never been to before and look what I found…
A frickin' Gwen Stefani canvas overlooking the dancefloor. I felt like she was an icon of Jesus and was watching over me. Pity it was shit music playing but hey, Gwen was on the wall with other great artists. Jimmy Hendrix, Debbie Harry, The Beatles etc.