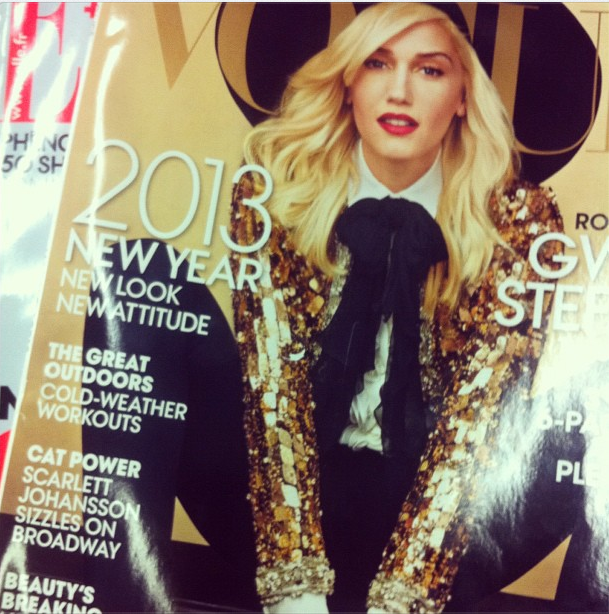 Thanks so much to canyouwhoopit for sharing,Gwen is on the cover of the January issue of Vogue US Magazine!! She looks stunning! We hope to have scans of the photoshoot and article soon!!
Thanks @justnodoubt,Gwen is wearing Saint Laurent Spring 2013 RTW on the cover:
UPDATE: Thanks again to canyouwhoopit,the cover was shot by famed photographer Annie Leibovitz! Tony had tweeted a while back that the band had been at a photoshoot with Ms. Leibovitz,so this may be what he was referring to.
UPDATE 2: Thanks again to canyouwhoopit for sharing another photo from Gwen's spread! She is again wearing Saint Laurent.