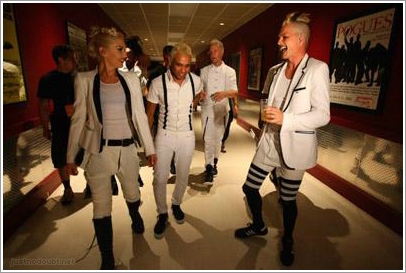 No Doubt has made yet another Most Anticipated Albums Of 2012 list-this time,VH1's! We love how they say the new album is pretty much the most awesome thing happening this year!
Now that we're done with reflecting on 2011, it's time to start projecting into 2012. With the reign of Adele perhaps taking a brief hiatus, and buzz building around several newcomers, some legendary reunions and highly anticipated sophomore albums, 2012 is already shaping up to be a year filled with some pretty amazing music. We've put together a list of 20 of our most anticipated albums for 2012 — what are you looking forward to in 2012?
No Doubt – Untitled (Release Date TBA): Are you kidding? No Doubt was our childhood favorite, and seeing the band reunite to release their first album 11 years after their last album, Rock Steady, is pretty much the most awesome thing that's going to happen in 2012.