Thanks to Sandra – here are some of the highlights so far! Keep in mind, we'll have the podcast/mp3 up as soon as it's available!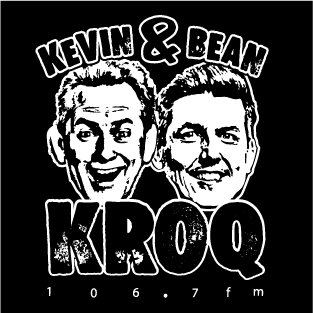 *Gwen brought Kevin and Bean chocolate chip cookies and Kingston and Zuma helped
*Reminisced about how the band would call in and request Just A Girl
*Gwen on the new record: it was a fun process. It was about being in the moment.
*Gwen was scared that the inspiration might have been gone. She wasn't sure if the songs were good.
*Adrian said the tour will be a traveling circus with all the kids.
updated:
*Gwen on recording: it was hard in a whole different way due to scheduling. Slow process. Only wrote what was on the record. No extras. Wanted to make a "catchy" record, something you can hear over and over.
*Tom on the record when asked about dubstep influence : wanted it to be modern and contemporary and still be a No Doubt record and they accomplished it.
*Gwen on the recording process: bare bones when making a song. Then they would play it as a band. Then once that sounded good they sent it over to a remixer to make it sound better.
*kevin and Bean commented that Push And Shove sounded like two songs. Gwen replied that Major Laser sent over a track and they did a chorus for it.
*Adrian defended the song by saying that on the old days they would do this with different songs and styles maybe start off with ska and then add the rock element to it.
*tour next summer. Gwen needs to finish 1st grade. They have to think about school and if they should take the kids out of school. They want to tour places they have never been
updated:
*Tony on the album: they want to enjoy the moment and the release of the album. Not really thinking about tour details just yet.
*Will play 6 or 7 songs tomorrow at the NFL show and will play Settle Down for the tv performance
*they are trying to decide what the next single will be and what the video will be like.