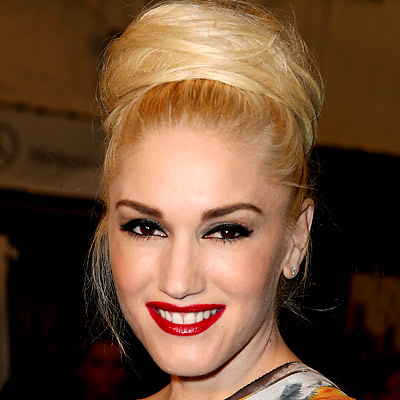 Gwen's seemingly endless charitableness never fails to amaze and inspire us-on the heels of her extraodinary Japan relief efforts comes the news that Gwen donated an autographed item that will go up for auction during a fundraising event for Special Spirit,which offers an equine therapeutic riding program for autistic children. It's not known exactly what autographed item Gwen donated,but the auction takes place this Saturday, June 25th from 4pm to 9pm at Moonshadow Ranch in Shadow Hills in LA-please read the article below for more information;God bless Gwen for always being so immensely charitable.
From FreePressRelease:
FOR IMMEDIATE RELEASE
Los Angeles, California, United States of America (Free-Press-Release.com) June 22, 2011 —
Los Angeles, CA (June 22, 2011) – For the fourth consecutive year, Moonshadow Ranch located in the equine community of Shadow Hills just a few miles northeast of Los Angeles will hold its annual Special Spirit Fundraising event, benefiting their equine therapeutic riding program for autistic children on Saturday, June 25th, 2011, from 4pm to 9pm.
This year the event not only secured Victorious star Mikey Reid as a host for the first time, but welcomes last year's co-hosts Ken Davitian (Borat) and Romi Dames (Hannah Montana) back to join Joe Keegan as master of ceremonies.
While donated auction items in the past included highly desired items such as a Daisy Rock Guitar, ESP Guitar and tickets for ten to the Playboy Mansion, this year adds an extra touch of celebrity to the auction tables. Rockers Gwen Stefani, Alanis Morissette, Tracy Chapman, Rod Stewart, REM, Hootie and the Blowfish, and Rage Against the Machine's Chris Cornell all donated signed items for the cause. A total of 300 auction items will be available for lucky bidders, ranging from Dodger tickets, to hotel stays, jewelry, art work, gift certificates to local businesses and restaurants, TV show artifacts and even an iPad.
Last year's event raised enough money to expand the therapeutic program to include able-bodied siblings and other riders. An additional instructor and three additional horses were also the result of the fundraising efforts. "I am so excited that we can provide older horses a job with a light work load and the kids just love them," said Special Spirit Inc. treasurer and owner of Moonshadow Ranch Eva Lund, "We had 11 students last year, and now we have more than 35! Hopefully after this year's fundraiser, we can add a permanent arena cover to protect the kids from the sun and start paying the volunteer based instructors."
This year's fundraiser will be held at Moonshadow Ranch, 9889 Helen Avenue, Shadow Hills, CA 91040, starting at 4pm with music by DJ Native Wayne. The program includes performances by the School of Rock House band and Ashley Jane and the Mountain Creek Outlaws band, and demonstrations by the Valley View Vaulters, Warhorse, Regal Equestrian with Susann Regalmuto and the Special Spirit Riders. BBQ, drinks and a bouncing castle round off the event. For more information visit http://www.specialspirit.org/ or contact Eva Lund at (323) 428-5005.
About Special Spirit:
Special Spirit Inc. is a NARHA Certified Therapeutic Riding Center. Benefiting special equestrian athletes and spreading autism awareness. Special Spirit is a non profit 501(c)3 organization. The goal is to help children and adults with disabilities face their challenges, form lasting social skills and develop a sense of belonging and purpose in the community through therapeutic riding and interaction with the horse. Moonshadow Ranch, home of Special Spirit, is a safe and nurturing environment monitored by specially trained therapists and devoted volunteers. Family members and friends are welcome to learn alongside their loved ones. To learn more about the organization and its programs visit Special Spirit