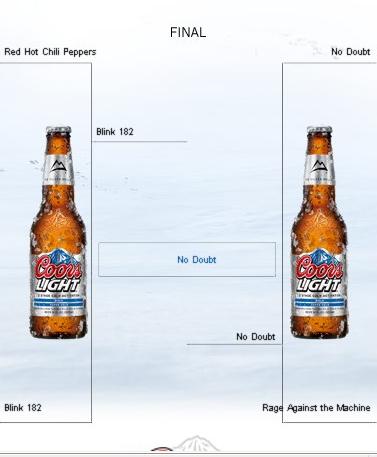 YAY,No Doubt has won the title of Coolest SoCal KROQ Band!!! Thanks to all the fans who voted and spread the word for No Doubt to win,and MUCH congratulations to the band on the well-deserved win!!
EDIT-KROQ.com announced No Doubt's victory on its website and congratulated the band-over 12,000 votes were tallied during the bracket vote!
After a combined total of over 12,000 votes throughout 5 rounds of voting, No Doubt once again reclaims the title as the 'Coolest So Cal KROQ Band,' barely squeezing past runner-up Blink-182!
So who did No Doubt edge out along the way? Oh, just a few small bands like Weezer, Sublime, Offspring and Rage Against The Machine! Congratulations to No Doubt and thanks for voting!