Tom replied to fans on Twitter to say that No Doubt will keep the concept of the "Settle Down" video secret so that it will be a surprise and shared that the band's tour dates will appear at NoDoubt.com when ND is ready to announce them. We wish No Doubt the very best as they finish shooting the "Settle Down" video tonight!
keeping the concept secret so it'll be a surprise. 🙂 "@NoDoubtBrasil: @TomDumontND Can you give us an idea of how the video will be?"
Our tour date announcements will come from http://nodoubt.com@nodoubt"@JunkieJacks: @TomDumontND Do you already plan your tour dates?"
Day 2 xx gx http://pic.twitter.com/25NNN2fT
Hair do gx http://pic.twitter.com/VoYfR5ik
about 9 hrs to go! Vid shoots are like snowballs, they speed up as it gets later "@nd_adam: @TomDumontND close to wrapping up the vid??"
Hmmm that didn't really make any sense.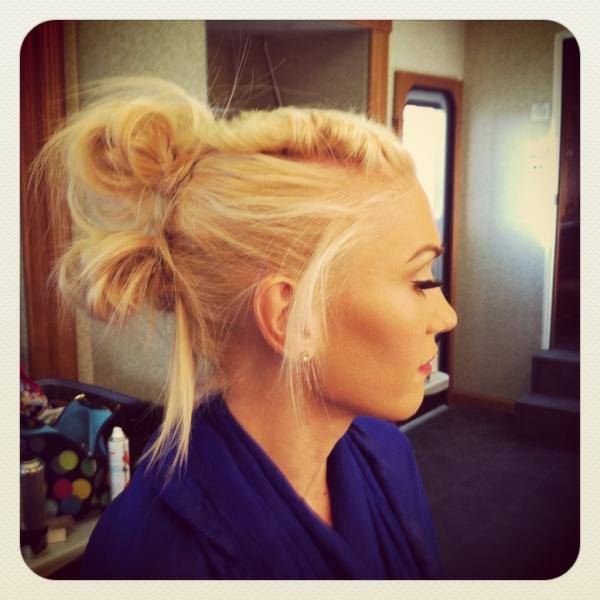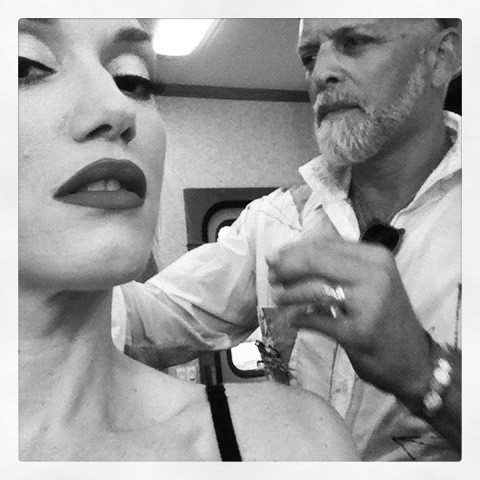 Thanks to @PhreshNBlessed for sharing, it looks like the video was shot at Downey Studios in Downey,CA!
"We went Sushi @Gwen Stefani videoshoot here ..#PhreshnBlessed"