Gwen just tweeted that she will have a busy day and she can't wait for the iHeartRadio Festival. We can't wait too!!

Gwen tweets:
Morning peeps gonna run the set today Can't wait for I heart radio show gx
@TomDumontND Everyday rehearsal food: hand made guacamole! pic.twitter.com/el2Y6S14
@TomDumontND it's sooo good. Our monitor guy Jon makes it everyday. Lucky us 🙂 "@MissPJG: @TomDumontND That looks soooo good! *drooling*"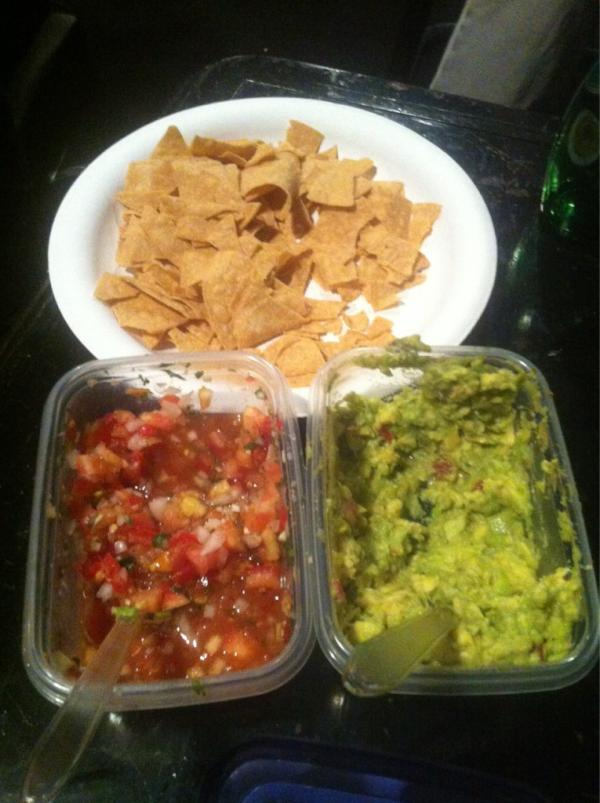 Tom also tweeted a link to a new post on his blog where he shared photos of his second GJ2 Guitars prototype,named "Zora"-it's absolutely beautiful!
@TomDumontND GJ2 "Zora" prototype #2 http://post.ly/8yT3V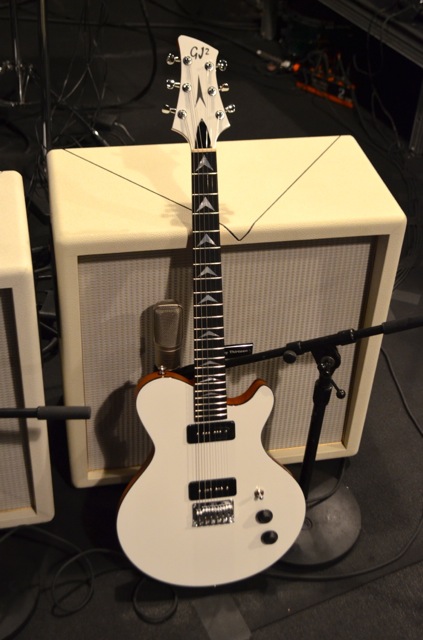 This guitar is our second prototype for this body shape, made of Mahogany and ebony fretboard.
It's equipped with "TD91" pickups, which are made in-house by Grover Jackson.
The face is finished in gloss white, with black binding and a hand-oiled natural finish on the sides and rear.
The chrome pickup selector is in a better position for me on this one.
The volume and tone knobs are also made in-house.
The pearl "chevron" fretboard inlays were inspired by Art-Deco architecture.
Above you can see the three-piece neck-through construction, implemented for stability, sustain and tone.
The rear contours are super comfy.
The Zora prototype #3 comes in a couple more weeks, it will be made from Sapele wood with a natural hand-oiled finish, Humbuckers and a tremolo bridge.
Thanks Grover and Jon!