Sunday, 20 November 2011, 15:58 | Category : Twitter | Posted By: Rosie
Aw,this is so sweet-Gwen just tweeted that she is back in London to see Gavin perform with his band Bush! Gwen and Gavin have been apart for a while since Gavin has been touring in Europe-we hope they have a wonderful reunion!! Gavin is scheduled to return home to LA next week.
I want to make out w @GavinRossdale gx
London I'm back gx
Meet u on the hill g – cant wait gx
Airplane girl again gx pic.twitter.com/51ED1QdQ
She look GORGEOUS,as always!!
EDIT: Gwen is continuing her tweeting spree from London-and she tweeted us again!! Thanks SO much to Gwen-it is such an honor!!
London fog omg!! First kiss is gonna be so Twilight! Gx
Foggy drive gx pic.twitter.com/cyTPXcWR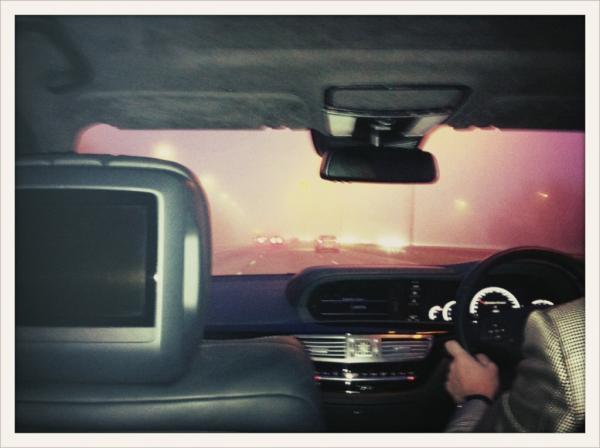 Going to see @bushofficial tonight – no backstage – yikes – all for one one for all – lets hang gx
@thingsweheart did u see the movie? W out me?? Gx
@EITnd thanks poopies gx
UPDATE: Gwen is at Bush's soundcheck! Hope she has fun at the Bush concert tonight!
@bushoffic @GavinRossdale sound check gx
Aw,how cute!!!
Check it gx @GavinRossdale @beaconstreet @bushofficial pic.twitter.com/rfVfLB89
@bushofficial @GavinRossdale @beaconstreet pic.twitter.com/Wzhwwetf
I want to make out w @GavinRossdale tonight gx
@bushofficial @GavinRossdale pic.twitter.com/WgJ1rFWQ
Cute x gx – mine pic.twitter.com/yRpDKSXK
How awesome! Gwen is tweeting from the Bush show at Bush Hall in London-hope she is having a blast!!
@bushofficial gx pic.twitter.com/vcwEO3ih
London I'm back gx
My tweets won't send ! Gx in here!
pic.twitter.com/3LNTGbgH
Here's a photo a fan took of Gwen in the crowd at the Bush show tonight-love how she is still rocking the updo!
Gwen Stefani at the Bush gig largely unrecognised in the crowd! pic.twitter.com/CXJUhjuP
UPDATE: How cool!!! Gwen tweeted a couple of short videos from the Bush concert tonight! Thr first video is of the Bush classic 'Machinehead' and the second clip is of the new Bush song 'Afterlife',which Gwen says she loves(and the studio version of which we learned recently she sang backup vocals on!)
Check it gx http://www.yfrog.com/ne1kyfz
Love this song want to take it gx http://yfrog.com/em96zz