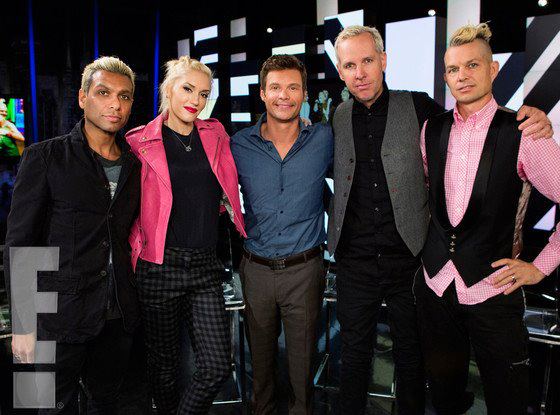 Yay! No Doubt is featured on the main page of E! Entertainment, regarding the special that will air on Monday, July 16th at 8:00 PM, when the new video, "Settle Down" will finally premiere!
They also gave the international fans some great news, informing that the special will be streamed on their website. So awesome!!
No doubt about it, Gwen Stefani and the boys are back!

Need proof? Then look no further than E! this coming Monday, when Ryan Seacrest sits with No Doubtmembers Stefani, Tony Kanal, Tom Dumont and Adrian Young to chat about Push and Shove, the band's first studio album since 2001's Rock Steady.

MORE: No Doubt's Comeback Album Push and Shove Gets Release Date!

But that's not all!

E! and E! Online will also be exclusively premiering the music video for the album's first single, "Settle Down."

During the interview, the bandmates also talk about their kids, their strong friendship and how they create their songs in the studio.

The E! Entertainment Special: No Doubt: Settle Down premieres Monday at 8 p.m. only on E!