Tony just tweeted a poignant remembrance of No Doubt co-founder John Spence,who tragically passed away 25 years ago today. All No Doubters send our deepest condolences to John's friends and family on such a sad anniversary and are eternally grateful to John's legacy-may he forever rest in peace.
remembering our bandmate John Spence today. so proud that @nodoubt continues to honor his legacy 25 years later. RIP John Spence 1969-1987

— Tony Kanal (@TonyKanal) December 21, 2012
For those who may not know,there is a Tribute to John Spence facebook group-Eric Keyes posted this photo of John earlier today.
No Doubt also posted a touching tribute to John on facebook,along with another photo:
Remembering our bandmate John Spence today. So proud that No Doubt continues to honor his legacy 25 years later. RIP John Spence 1969-1987 – Tony, Gwen, Tom & Adrian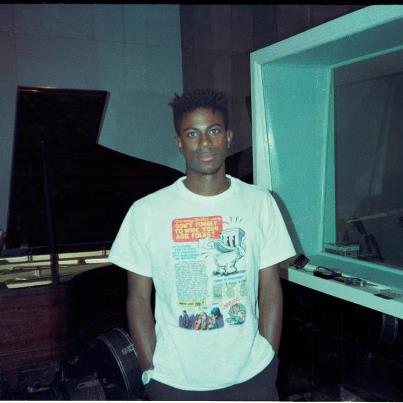 UPDATE: Thanks to Elizabeth for sharing a Katella High School newspaper clipping from February 5,1988 that her husband wrote in which he poignantly remembers John: