Thanks to fans for tweeting,Gwen has been spotted at the Sunset Strip Music Festival in LA this evening watching Gavin perform with his band Bush. We hope she is having fun-it was so sweet of her to greet fans after the Bush show!
@belindasLAmusic Bush killed it at the sunset strip music festival catch them on tour this fall gwen stefani was there and came over to say hi to fans after
@LouiseAmie Sunset Strip music festival in the sunshine 🙂 Watching Bush sidestage w Gwen Stefani and @JoeySimmrin http://t.co/kgbwJBG
EDIT-Aw,Gwen looked gorgeous-and we spy Tony and Erin in the back!! Hope they all had a blast!
@jillwilderman Gwen Stefani is timeless! Hangin on the Sunset Strip to support her hubby Gavin Rossdale! #aww #SSMF http://t.co/uM2X5DP
UPDATE-Here a few more pics of Gwen backstage at the Bush show-her Specials shirt is rad!!!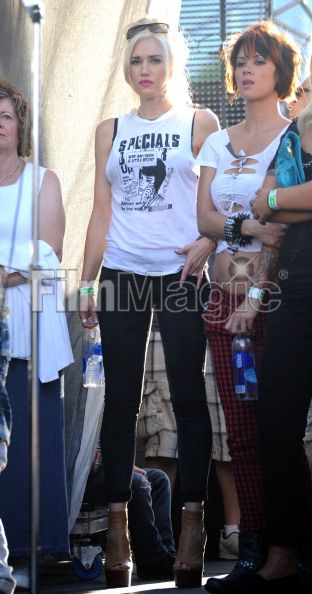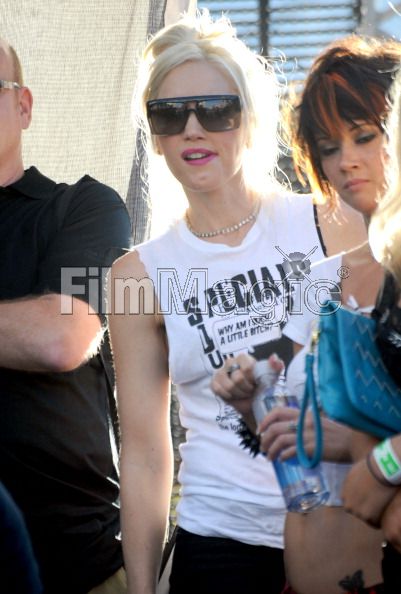 UPDATE 2: Check out some untagged HQs of Gwen backstage HERE, HERE & HERE.