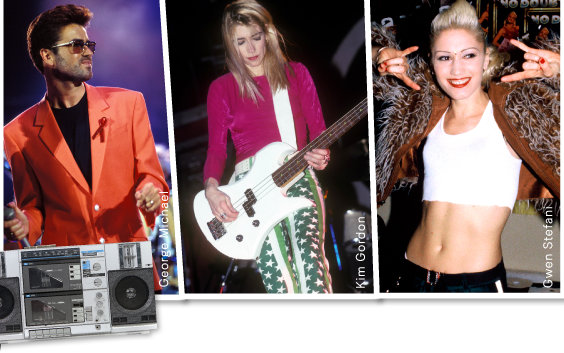 Thanks to Bonny for sharing with us,Gwen is featured in a "Fashion Blast from the Past" feature on the Dutch H&M website. The site posted a link to the "Just A Girl" video and mentions how Gwen doesn't look a day older today than she did when the video came out in 1995,but that her fashion has evolved.
Just a girl – no doubt
i dont know how she does it but nowadays Gwen looks exactly like she did in 1995! And not a day older! Her face hasnt changed, her outfit did! In this video she wears a typical 90s outfit-mix with a belly bottom top, tracksuit pants and thick soled shoes!
and they linked it to Just a girl by no doubt ofcourse! (on youtube)
Other featured ppl were George Micheal, Madonna, Sonic Youth and Janet Jackson!