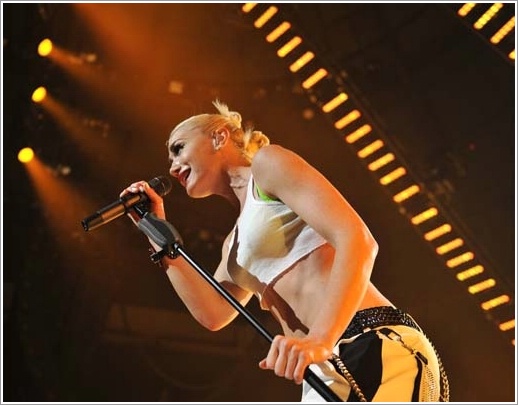 Gwen is much-deservedly featured in Gigwise's photo gallery of the 50 Greatest Living Women in Rock.
2011 has been a very liberating year: of course there's been the Arab spring in Africa and the Middle East – toppling dictatorships in Libya and Egypt and causing unrest elsewhere. But this wasn't deemed enough to warrant this year's Nobel Peace Prize in the eyes of the awards panel. No, this year's grand acolade was shared between Ellen Jonhson Sirleaf, Leymah Gbowee and Tawakel Karman for their non-violent struggle for women's rights around the world.
Well it seems that the rock world has followed suit, with women dominating the headlines and charts during 2011 – from Lady Gaga's unprecedented winnings at this year's MTV Awards to Jessie J's BBC Sound Poll triumph and PJ Harvey's Mercury Prize delight. That's not even mentioning Lana Del Rey, the lady that's been on everyone's lips these past couple of months.
We've also seen great new albums from veteran femmes such as Bjork, comeback tours from the likes of Patti Smith and new and emerging rock chicks in the mold of Best Coast's Bethany Cosentino.
Below we look at the most diverse, trendsetting and shocking women in rock and pop at the moment.
31. Gwen Stefani of No Doubt