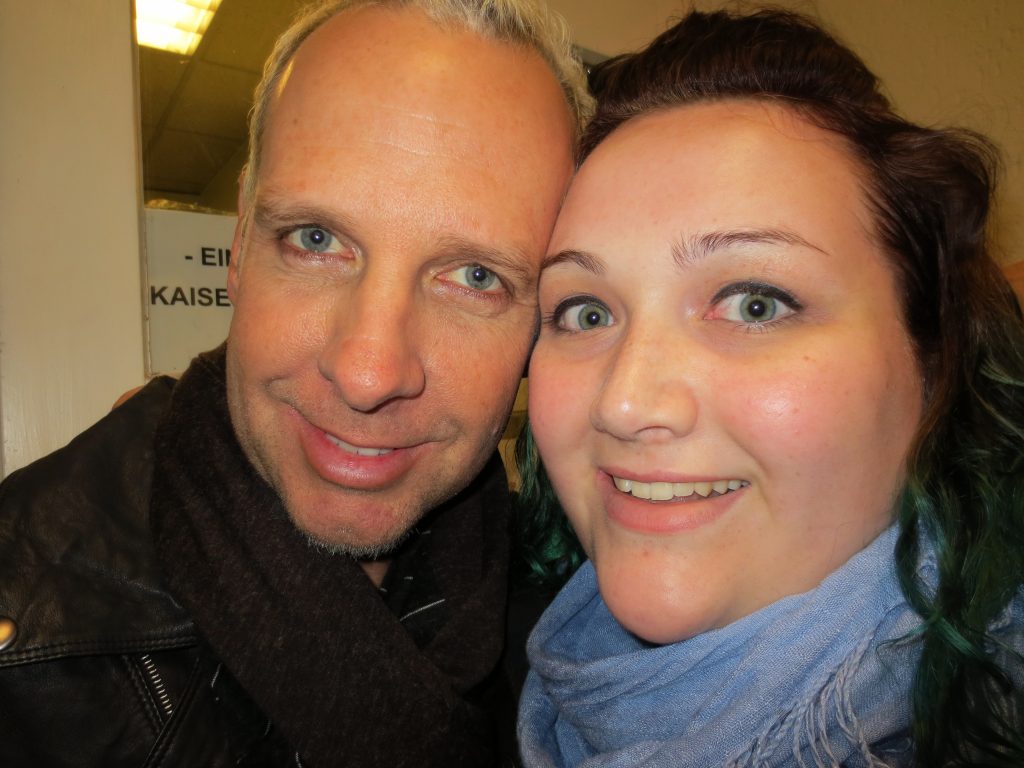 This month's featured fan is our german friend Nina! She was lucky enough to see ND live in 2012 during the Push and Shove promotion in Europe and snapped some pics with all the boys! Check her little interview below!
Wanna be the next featured fan? Send us an e-mail using the social widget on the side!
Tell us a little bit about yourself:
Hi I'm Nina from Germany and currently I live in Berlin. I'm a graphic designer and I'm addicted to art, tattoos, Halloween, Tim Burton and of course No Doubt.
How did you become a fan?
I remember that I heard Don't Speak for the 1st time back in the 90's when I was just a little child and my love for them is growing since that day. They inspire me in everything I do and especially in my creative job. Listening to them always gets me the best ideas!
Do you have a Favorite No Doubt Memory?
My favorite ND memory would be the 1st time I ever saw them live. It was last year during the Push and Shove tour in Europe I was one of the lucky fans who won tickets for their show in Frankfurt. I remember that in September 2012 the rumor came up that they will have a show here in Germany and I totally freaked about it because during all the other tours they did I was just too young for a concert, and then I heard that you can only win tickets for this show so I did everything I could to win them! So I wrote a 4 page letter to a local radio station to tell them why I should be the one who needs to be at this concert and they seemed to impressed by it, and I really won 2 tickets for the show, but since I participated to all the other contests too, to win tickets I actually had 10 tickets at the end and I gave them away to other ND addicted fans of course!! I waited hours in front of the concert hall to be in first row and I really was! The show was amazing, as you all know since it was streamed at MTV! After that a few friends of mine and I waited again to might have the chance to get an autograph and picture with the band and it felt like eternity, but when I saw Adrian coming out to us fans it was just incredible. Also Tom and Tony got out. I had my arm signed by them and got a picture with everyone. Tony even did several pictures with me because always someone put his arm right in front of the camera. They all have been super sweet and I got the chance to even talk a little bit with them. Truly the best day in my life and the next day I got all the autographs tattooed!!
What about your Favorite Era?
Uh that is really hard to tell because they are all amazing, but if I had to choose I would say Rock Steady. I'm just into the reggae beats and all the influence they got during their recording time in Jamaica, and I just love to jam to all these awesome songs.
If you had to choose Your Favorite No Doubt Song, what would it be?
That's a really hard question too and of course I love all songs but, Artificial Sweetener is one of the songs I love the most.
What is your most prized No Doubt possession?
That is seriously the question I thought about the most. I have so many things from the band, official Merchandise and goodies and self-made stuff from friends. I love it all and everything is something special to me and valuable. So I would say the ND T-shirt I made with the logo I designed last year for the Talenthouse contest because only Gwen, my best friend and me owns one of it.
What is one thing that you want to achieve during this new No Doubt Era, a No Doubt Dream if you will?
I still need Gwen's autograph on my arm, next to the portrait I have of her! Plus the autographs of Steve and Gabriel. And I would love to get pulled on stage one day. Besides that I just want to attend to a lot of shows and meet all the amazing fans/friends I got to know all over these years but, never met them in person because most of them live in the United States, especially one of my closest ND friend from Texas!
Two more questions. If there was something that you wanted No Doubt to do during this tour, what would that be?
They should play more than 4 concerts in Germany, especially in Berlin! And they should play more of their new songs, last year it was only 4 or 5 and I just would love to hear them all.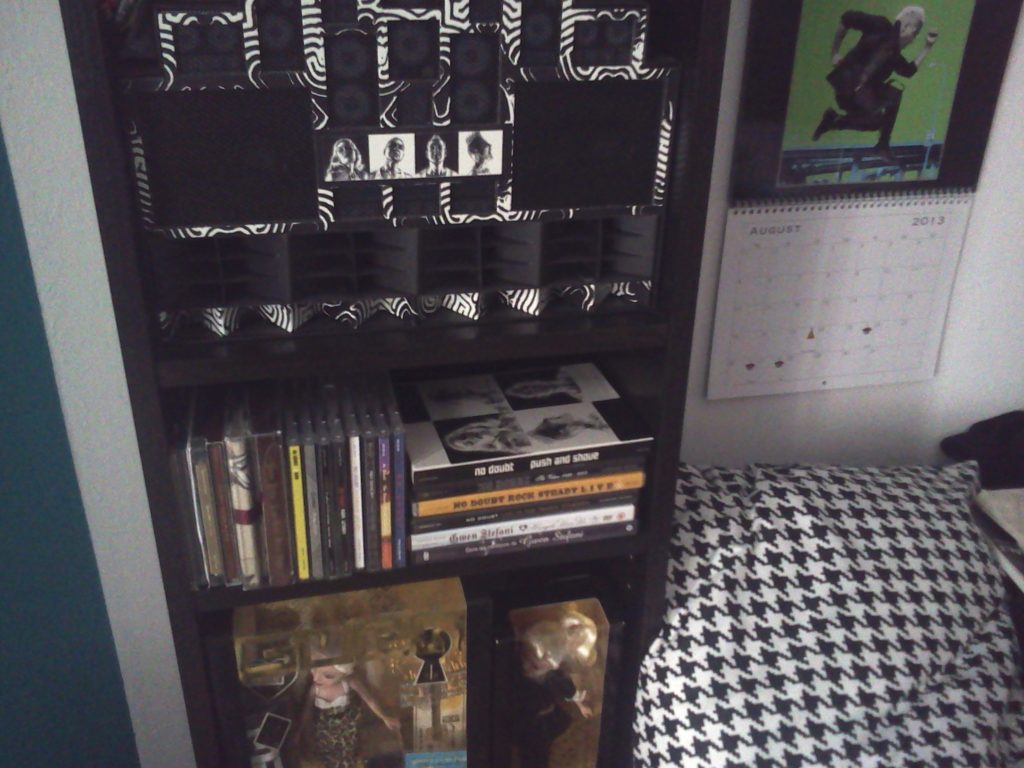 Last question. Is there anything you would like to say to the band, you know if they happen to read this?
I hope you guys will be on stage as long as the rolling stones so that I will be able to enjoy a lot of more shows of you! You are so inspiring and you always make me feel hella good no matter what! And I think that Steve and Gabriel deserve to be on the cover of your next album! You should seriously think about that! 🙂
And now just to Gwen, last year at the show in Frankfurt you didn't see that I had a little gift for you so I gave it to Adrian when I met him. I would love to know if you really got it and please tweet a picture of it!!