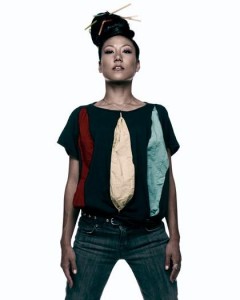 Harajuku Girl Name: Love
Real Name: Maya Chino
Birthdate:
Birthplace: Tokyo
Height: 5'3″
Info: Maya started doing ballet when she was 3 years old.
Past: Was a backup dancer for BoA, a South Korean singer.
How she became a Harajuku Girl: She was walking in the fashion district of Harajuku when Gwen found her.
Myspace: http://www.myspace.com/123042283