No Doubt just tweeted that they are heading home to California following their quick trip to Minnesota today to visit the Target Headquarters! Such an awesome pic! Wish they have a safe travel and an awesome time over there!
UPDATE: Tony tweeted that the band is filming a video with Sophie Muller while in the air! We can't wait to see it! The band also just hinted on facebook that the 6th webisode,entitled Final Days in Studio,is coming soon!
@TonyKanal
Filming a video at 40,000 feet with the incredible Sophie Muller pic.twitter.com/V2e93JKx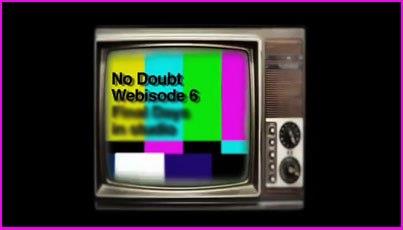 Tom just confirmed that the filming is Part 2 of the Push And Shove video shoot!
@TomDumontND Part 2 of push & shove vid, 40k feet above Las Vegas. http://pic.twitter.com/W6hys9Pj