Aw,No Doubt just tweeted about how today is the 25th anniversary of their first official club gig at Fender's Ballroom in Long Beach. We hope they have a wonderful celebration!! They also ReTweeted a tweet from Anthony Gorry in which he said he will be hitting the studio with them again today-hope they have fun!
Today marks the 25th Anniversary of @nodoubt's first official club gig at Fender's Ballroom in Long Beach – 3/14/87. How will we celebrate?!
@AnthonyGorry What a beautiful morning it is in LA…..Im having a nice slow start to the day before hitting the studio once more….. #MUSICLOVE
Aw,now Gwen tweeted on her personal account for the first time to say she will celebrate No Doubt's 25th anniversary by making music in the studio with the rest of the band. She also tweeted a link to the famous 1991 video of her interview before she was a star-she has always been so beautiful!!!
@nodoubt I know how I'm gonna celebrate! By making music today with @TonyKanal @TomDumontND @AdrianYoungND http://twitter.com/gwenstefani/status/179992646448721920/photo/1
http://bit.ly/qveHU i remember this girl – still the same voice a little deeper hair a little lighter! gx

Yay,Tony tweeted on his personal account too with a photo of the ticket from Fender's Ballroom show from 25 years ago tonight!!
Happy 25th Anniversary @nodoubt @gwenstefani @TomDumontND @AdrianYoungND This is framed on my wall, 25 yrs ago today! http://pic.twitter.com/dRGi67fh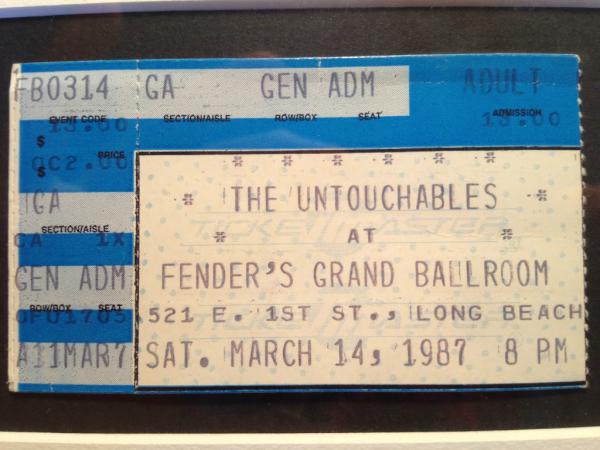 Woo-hoo,Adrian tweeted,too!!
Wow! 1/4 of a century. Can't wait to play the new songs live @gwenstefani @nodoubt @TomDumontND @TonyKanal http://pic.twitter.com/ImUJ2Z3R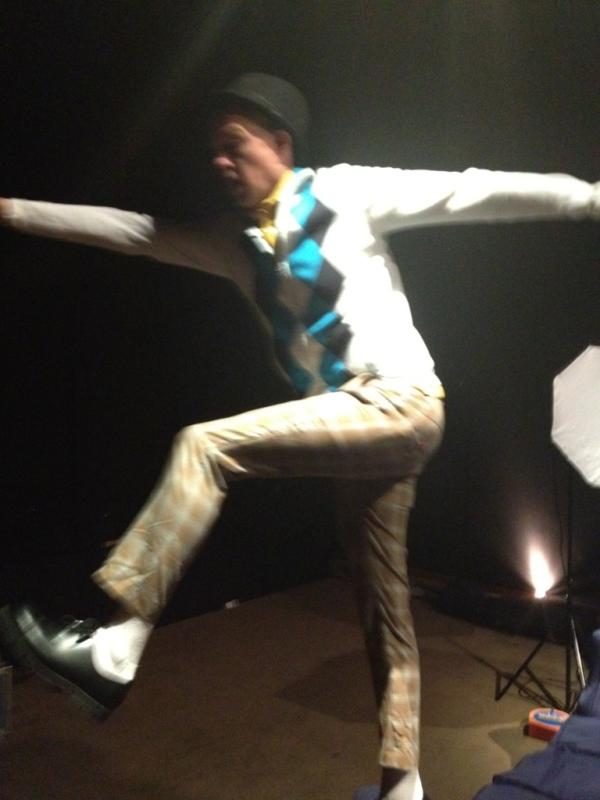 LOL,Tom!!
Hey everyone, I'm new to twitter and need more followers. I'm offering free beer to everyone who re-tweets! Unless you're not old enuf duh
"@jessicuhboggs: @TomDumontND What if you live in Chicago? Are you going to fly me out to LA? :)" Of course!
Let's all celebrate the anniversary by officially welcoming to Twitter @nodoubt's @gwenstefani @TonyKanal @TomDumontND and @AdrianYoungND
Aw,Gwen tweeted an old-school photo of herself and Eric-they both look so awesome!!!! Thanks to Gwen for sharing!!
me & my super cool brother eric s- 8th grade- holding autographs of our favorite band madness – 5 years before nd gx yfrog.com/esffzqdoj
my mom made that dress for me- gx http://yfrog.com/odbaccsyj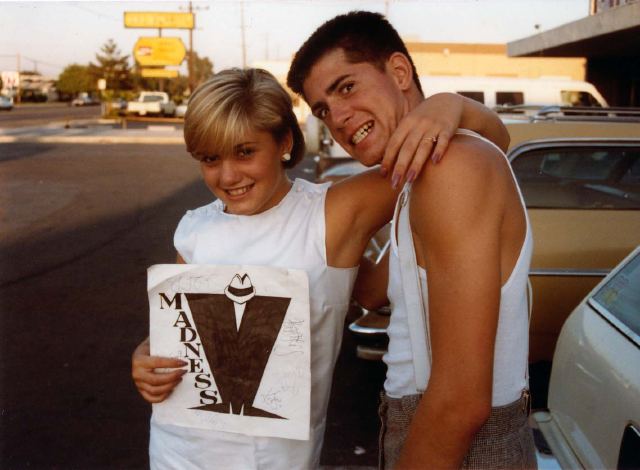 Wow,now Tony tweeted an old-school concert pic! Thanks SO much to ND for sharing these awesome photos!
time for some old school photos to celebrate the day http://yfrog.com/nwcj9lgj
Aah,Gwen,Adrian and Tony are tweeting even more awesome pics!!
so cute me and eric 83′ wish i still had that dress gx http://yfrog.com/kfzm0yywj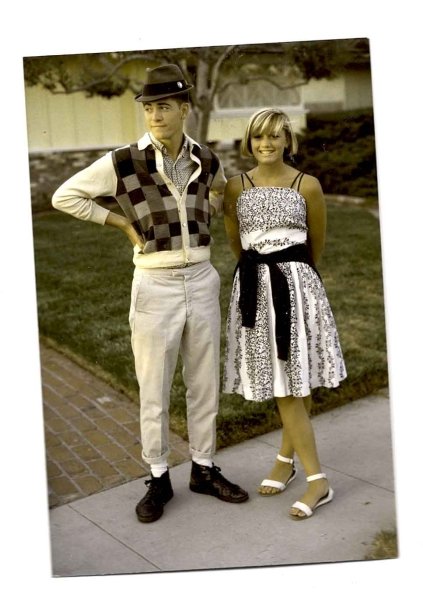 Jamaica 2001 w/ Sly & Robbie http://yfrog.com/ocd9oesj
doing some rough mixes for the label today hope they don't leak!!!! better not!!!!! jimmy iovine be careful! gx
Check out this pic from 1996. http://pic.twitter.com/TRe6wVEa
http://twitter.com/nodoubt/status/180007933915054080/photo/1
Listening to Settle Down right now! http://pic.twitter.com/ShWpc7Uk
Sting a ring a ding. Superbowl 2002. http://pic.twitter.com/vsuCPfpH
Hey Tom, her leg is missing your signature:) http://pic.twitter.com/syFUFgLk
@TomDumontND @AdrianYoungND that's a burn on me, right!? 🙁 @nodoubt
@AdrianYoungND @TomDumontND@nodoubt She hasn't had the pleasure of meeting you yet
@TomDumontND Hey I just want to say that the reason this is all so fun is because of YOU: being able to read your tweets is so exciting. @nodoubt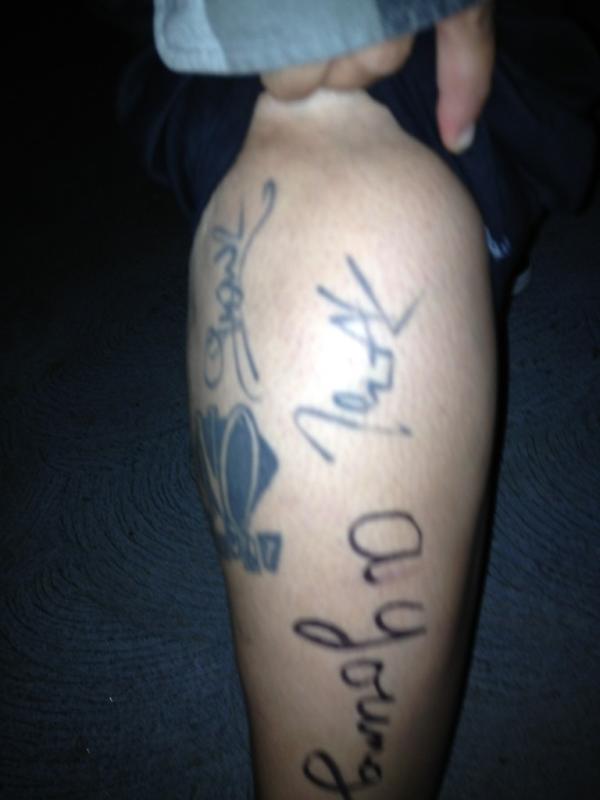 Adrian just tweeted these 2 pics from the "Ex-Girlfriend" video shoot!
More Adrian Tweet and pic!
I believe this pic was taken soon after the release of our debut album. http://pic.twitter.com/RjiMmxqy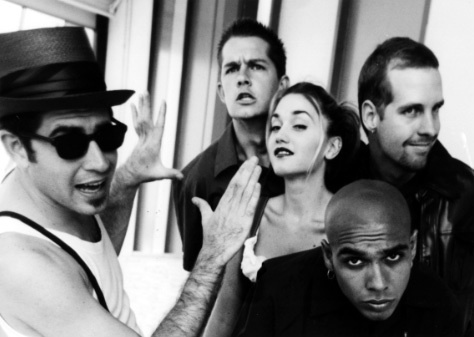 @nodoubt @TonyKanal @gwenstefani working on vocals for "Push and Shove" today in the studio. http://pic.twitter.com/VqyXL7Bf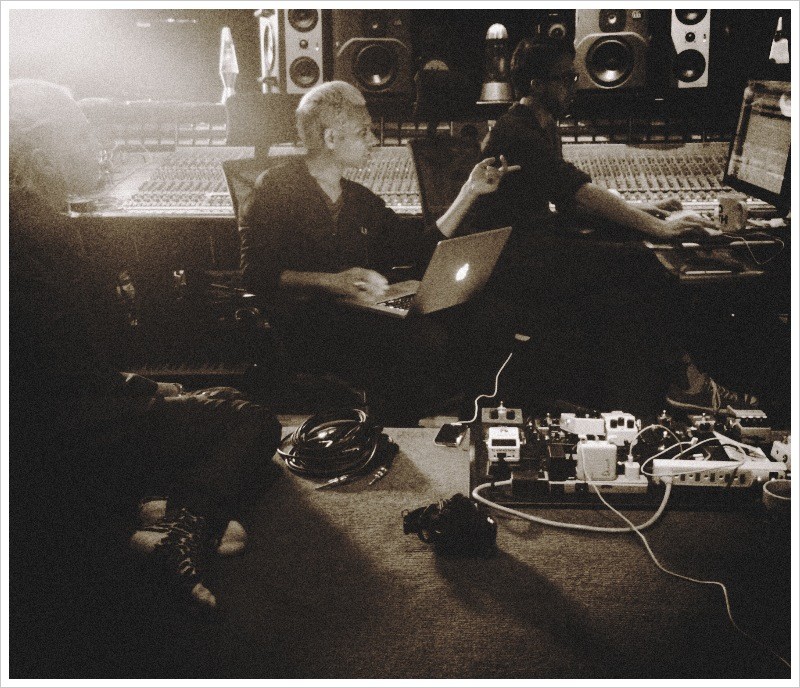 Tom shared that mixing for the album will begin in April,and that Jamaican artist Busy Signal sings on "Push and Shove"!
@TomDumontND @skyyyler @tonykanal @gwenstefani @nodoubt we are so freekin close to being done! Mixing in April…
@KieraJuku94 @tonykanal @gwenstefani it is but w Busy Signal not Tony haha