Yay,Tony just tweeted that he was playing the mix for "Looking Hot" in the car before the band and Spike Stent work on mixing "Heaven" today!!!
@TonyKanal @nodoubt just did a car test of the @markspikestent "Looking Hot" mix right now. sounds incredible! lunch and then onto mixing "Heaven"
The Moog synthesizer on the Google home page today is frickin' awesome! http://www.google.com/ http://pic.twitter.com/z7SgiyTm
@GabrialMcNair Happy Birthday to the wizard of modern Music, the incomparable Robert Moog!
YAY,No Doubt tweeted late last night while finishing the "Heaven" mix with Spike Stent to confirm their performance on the Teen Choice Awards on July 22!!! We can't to see them! We had posted ticket info for the awards show here.
You may have heard the rumors… and yes, we will be performing on the Teen Choice Awards in July!!!
@nodoubt the wizard cometh. @markspikestent doing a late night mix of "heaven" pic.twitter.com/I3oWrV5a
Whoops forgot pic: @markspikestent @nodoubt pic.twitter.com/3r8Ttdzv
@TomDumontND Mixing "Heaven" tonight with @markspikestent #awesome @nodoubt
Another mix completed! pic.twitter.com/alDVTTIj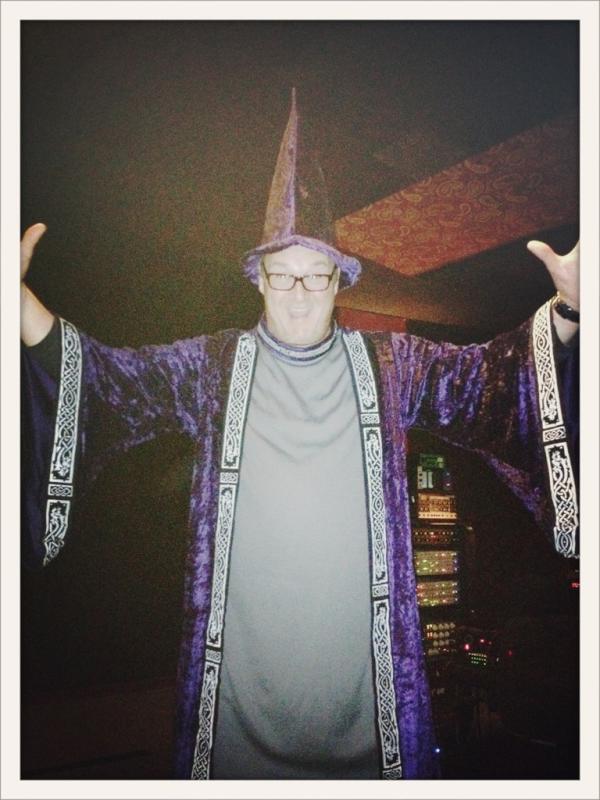 Ahhh! o Tony acabou de twittar falando que estava ouvindo no seu carro a versão mixada de "Looking Hot" antes de ir para o estúdio mixar "Heaven" com Spike Stent! Que invejaaaaaaa!
@TonyKanal @nodoubt acabei de fazer um teste no meu carro da versão mixada pelo @markspikestent de "Looking Hot". Está incrível! Almoço e depois mixar "Heaven"
O Sintetizador Moog na página inicial do Google está demais!!! http://www.google.com/ http://pic.twitter.com/z7SgiyTm
@GabrialMcNair Feliz Anivesário para o mago da musica moderna, o incomparável Robert Moog!
AHH, a banda twittou no fim da noite pra falar que estavam acabando de mixar "Heaven" e confirmaram a apresentação no Teen Choice Awards no dia 22 de Julho!!!
Vocês devem ter ouvido os rumores.. e sim, nós iremos nos apresentar no Teen Choice Awards em Julho!!
@nodoubt O mago cometa. @markspikestent fazendo seu mix em "Heaven" pic.twitter.com/I3oWrV5a
Oops, esqueci da foto: @markspikestent @nodoubt pic.twitter.com/3r8Ttdzv
@TomDumontND Mixando "Heaven" hoje à noite com @markspikestent #awesome @nodoubt
Mais uma música mixada! pic.twitter.com/alDVTTIj