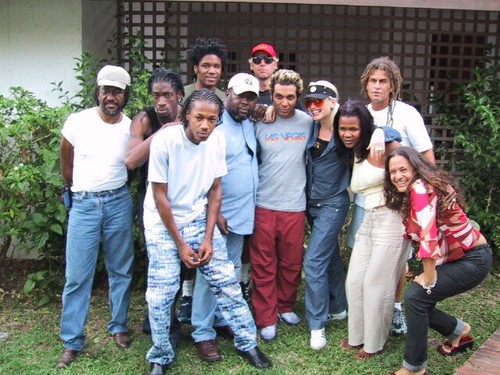 Tom shared on his website a photo from the Rock Steady recording sessions with the following quote:
Here is a photo in Kingston on the day we tracked some vocals with Lady Saw and Bounty Killer, on "Underneath it All" and "Hey Baby."
Left to right- Sly, Bounty, Gabrial, (I'm unsure the guys name in front of Gabe), Robbie, Me, Tony, Gwen, Lady Saw, Brian Jobson (and friend) Forgive me for the folks whose names I don't remember! Not sure where Adrian was, maybe taking the picture?
We love seeing these gems and hope they share more in the future!
UPDATE: He also shared a pic on Twitter from a "Soundcheck Rockland Community College" 1996. So cool!