Check out some performance and backstage photos from Gwen's amazing guest performance with The Rolling Stones at the Staples Center last night!! We had posted videos of her performance of "Wild Horses" here.
UPDATE: Here are a few more pro shots from the performance,courtesy of The Daily Mail.
Thanks to flickr user corboamnesiac for this photo: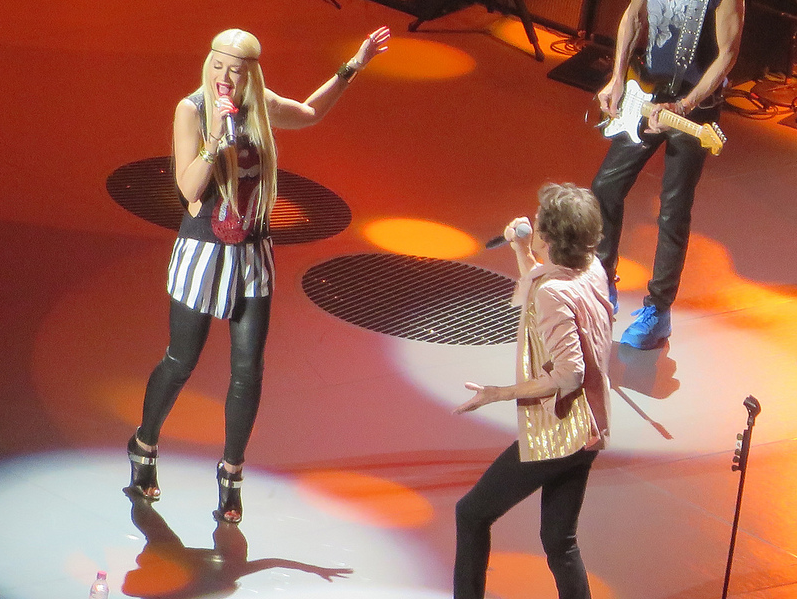 Thanks to the Staples Center for sharing this photoset on its facebook page:
More photos HERE courtesy of Suzanne Allison Photography.