Thanks to suttonslaw and dailyfrontrow for sharing their photos,Gwen has been spotted at an after party for the new movie "The Great Gatsby" at the Top of the Standard lounge following a private screening at the Museum of Modern Art in New York City tonight! She looks gorgeous,and we hope that more photos from the event surface soon. Since Gwen is in NYC,we can assume she will indeed attend MOMA's Met Gala tomorrow night!! We had mentioned that Gwen and Gavin were invited to the Gala (unfortunately,because of his touring schedule it's unsure if Gavin will be able to attend.) We hope Gwen has a wonderful time in NYC!
Gwen Stefani looking amazing!! Gatsby after party marylindalamar #gwenstefani instagram.com/p/Y9GzaLjnqa/

— SuttonsLaw (@SuttonsLaw) May 6, 2013
Everyone is here at gatsby party like pre met party Oliver stone, Cuba, Katy perry, leo, Kerry, Gwen stefani

— Asiance Magazine (@asiance) May 6, 2013
Is it possible to be any more gorgeous than Gwen Stefani? #gatsby instagram.com/p/Y9HsIjvuZA/

— DailyFrontRow® (@DailyFrontRow) May 6, 2013
Gavin just tweeted that he is passing through NYC "for a moment"-hopefully this means he will be able to attend the Met Gala with Gwen!
passing through nyc- FORa momentbut what a thrill

— GAVIN ROSSDALE (@GavinRossdale) May 6, 2013
Thanks to caryneer for this photo of Gwen and Katy Perry at the after party: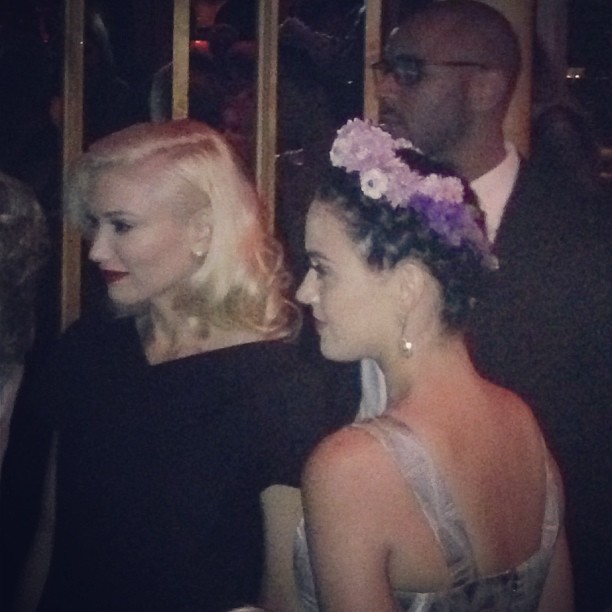 Congrats to lucky fan Stevin on meeting Gwen tonight!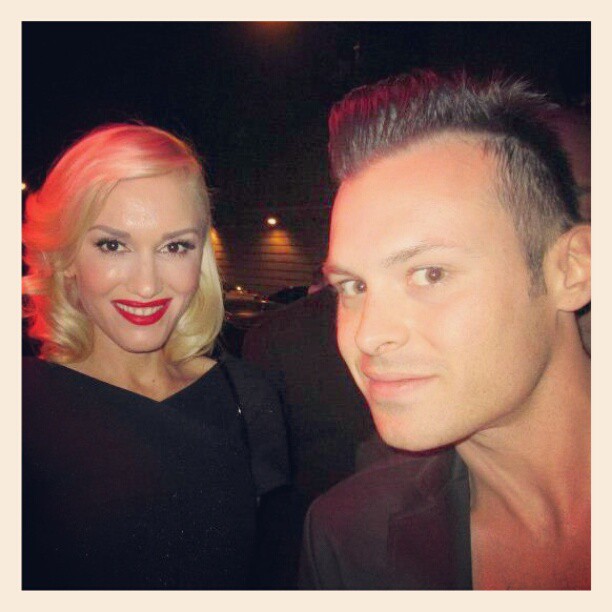 UPDATE: Here are HQ professional photos-gorgeous Gwen was wearing a Chanel Fall 2013 dress and carrying a Salvatore Ferragamo purse. More photos of Gwen leaving the party are here.