WOW! Thanks SO much to our friend Nathan for letting me know, seems like No Doubt performed yesterday in a private concert! It was a private auction for an elementary school! We don't know much about it, but seems like they played "Just a Girl", "Don't Speak", "Spiderwebs" and 1 or 2 more songs. No new songs were played though. If we have any more info, we'll surely let you guys know! What a lucky school! I wish ND played at mine, lol! PS: We just edited the pic montage cause the blonde lady from the first picture wasn't Gwen. As the person that posted it tagged as Gwen Stefani and the picture was kinda blurred, I posted without noticing, lol. Thanks to the always awesome Tom Dumont for letting us know! 🙂
Thanks so much again to Nathan,here's another photo from the performance,which we have now learned apparantly took place on Saturday night,not last night: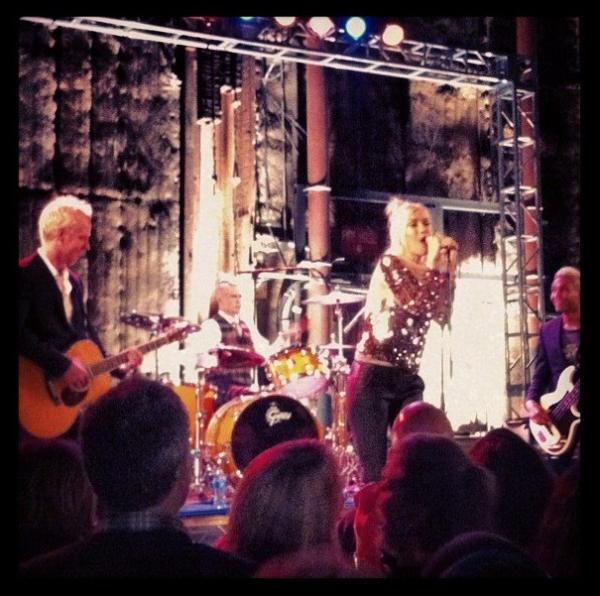 UPDATE: Check put HD video of No Doubt performing "Don't Speak" at the private event,which took place at the Jim Henson Soundstage!!! They look and sound incredible,as always! Hopefully more videos from the set will surface soon!