Thanks so much to Addred from the official No Doubt forum for sharing her scan,Gwen is on the cover of the October issue of Marie Claire US! She looks stunning! We hope to have HQ scans and more details about the article soon.
UPDATE: Thanks again to Addred for sharing her HQ scans of more of the spread!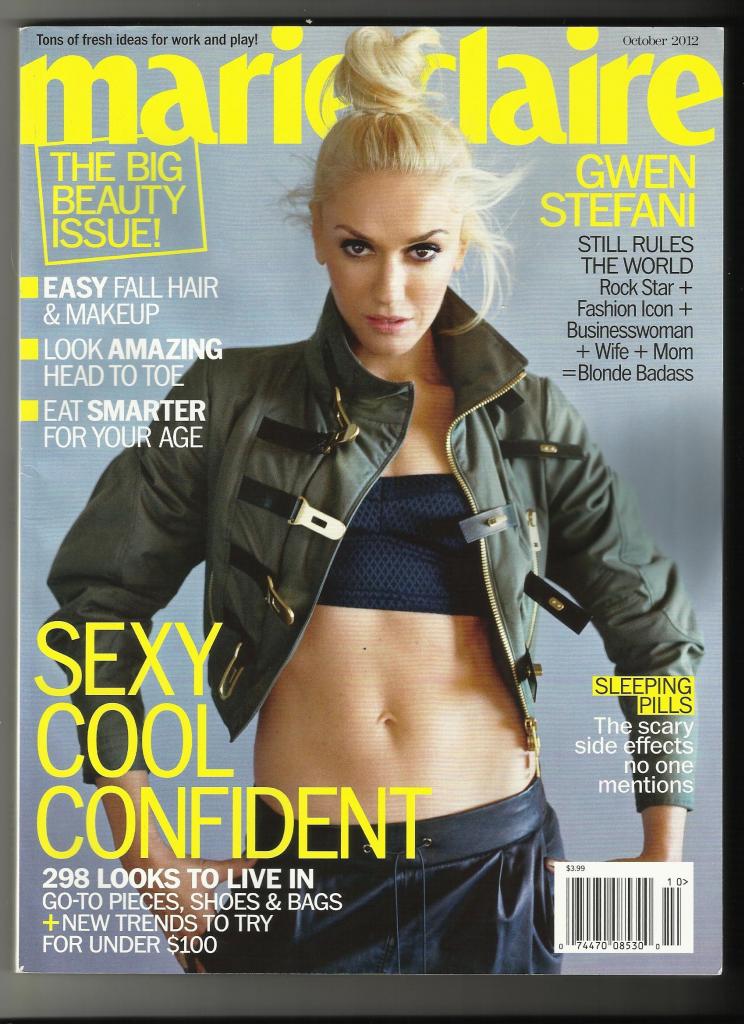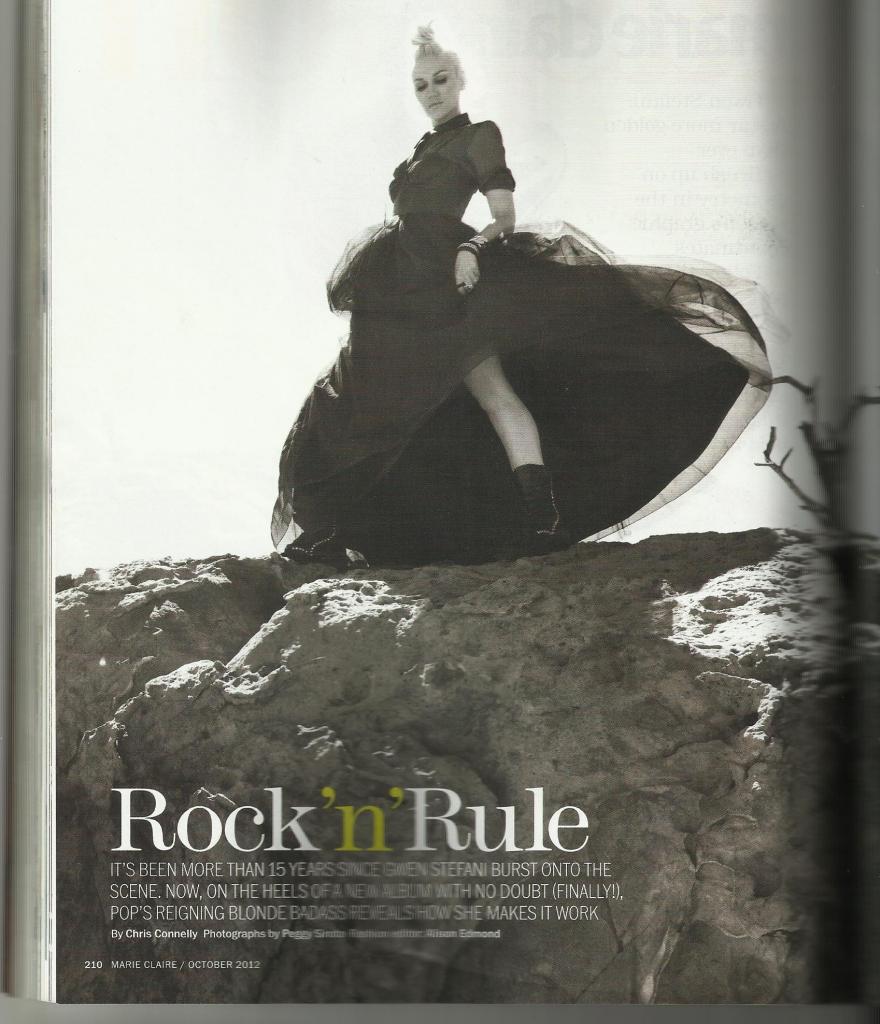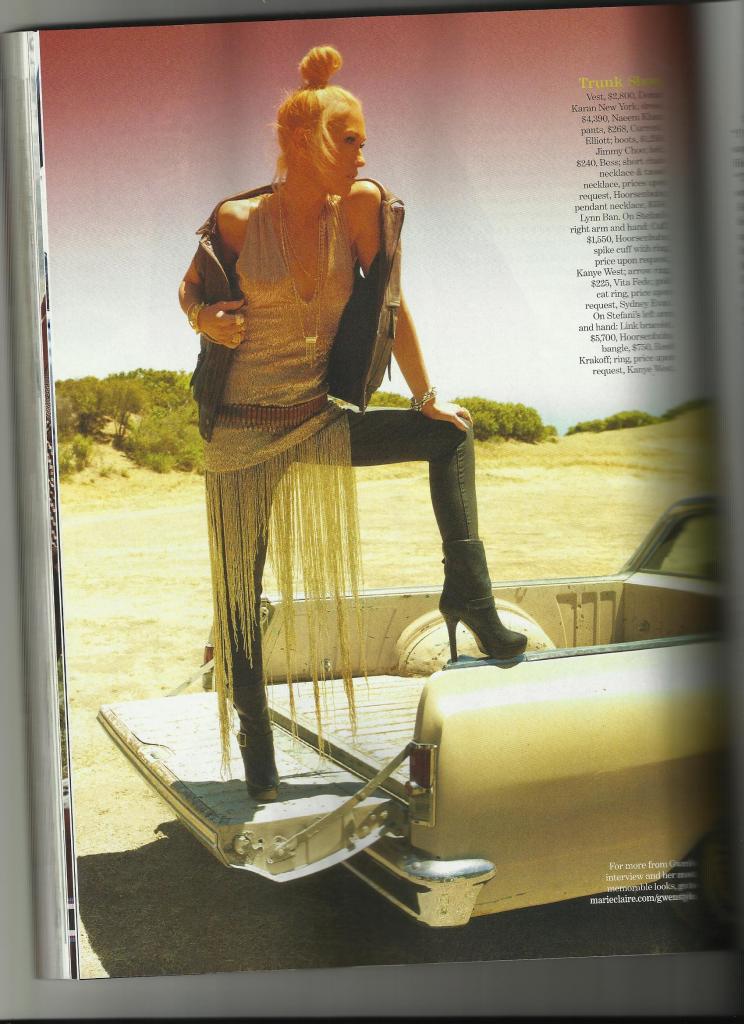 She doesnt really say anything new. She says that the last time her and Tony had a fight was in 2009 over a song and Zuma and Kingston beat up on each other now, which I thought was cute. Oh and Gwen doesnt work out as much anymore.