UPDATE: NBC shared videos of the performance (a medley of her hits: "Spark The Fire", "Rich Girl", "What You Waiting For" and "The Sweet Escape") and a portion of the interview. She looked and sounded amazing!!! Well add HD 1080i videos soon! Keep checking back!
UPDATE: Headline Planet confirmed that Gwen will be performing at the show, as well! We can't wait!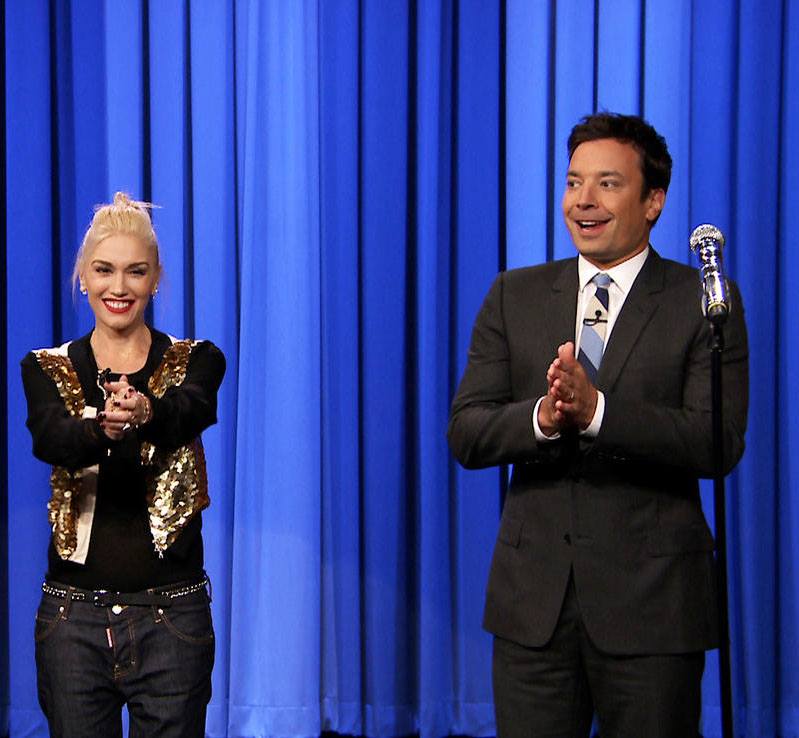 According to Headline Planet, Gwen will be one of the guests on the post-Super Bowl special edition of "The Tonight Show starring Jimmy Fallon" next Monday, February 2nd.
The Tonight Show Starring Jimmy Fallon airs on NBC at 11:35 EST.