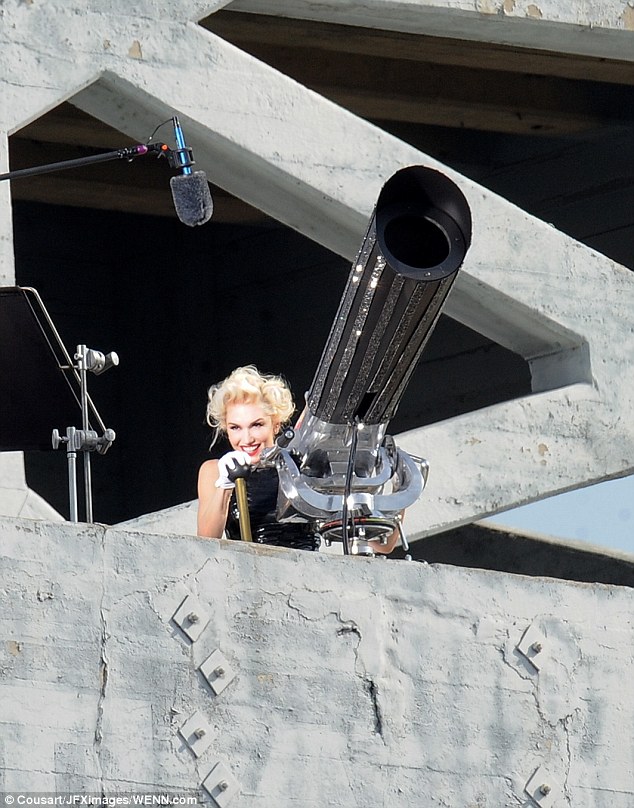 DailyMail shared some pictures of Gwen shooting a new commercial for Mastercard in downtown Los Angeles, which is being directed by Giovanni Ribisi.
In the pictures Gwen is manuevering a big cannon and looks stunning wearing her signature her lipstick and a sleeveless tuxedo.
Here are more pictures from the shoot.