Happy Gwen Stefani Day in San Diego,California!! As fans may recall,it was back in 2007 that the mayor of San Diego announced that October 30th is Gwen Stefani Day in that city after Gwen donated the proceeds of her The Sweet Escape Tour concert in San Diego to the victims of the wildfires that had occurred in the area:
After donating the proceeds from her October 30 San Diego concert to victims of the California wildfires, Gwen Stefani was honored by the city. October 30 was named "Gwen Stefani Day" and the singer received a proclamation (seen below).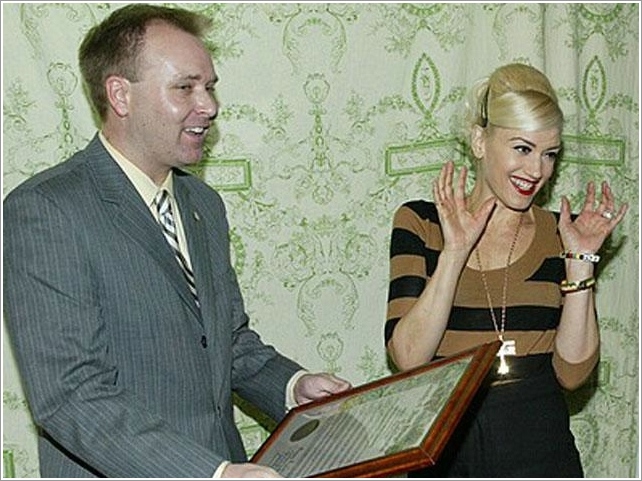 Over $165,000 in proceeds from the concert was donated to The San Diego Foundation Fire Relief Fund. As a result, the Gwen Stefani After-the-Fires Scholarship fund was created for high school seniors and college students who lost their homes and/or source of income during the disaster. In May 2008,Gwen met with the 16 recipients of the scholarships.
"When the fires happened and we decided to donate the San Diego show proceeds to charity, it felt good to know that I could help in some way," said Stefani, who surprised the crowd by personally presenting the scholarships to the recipients. "To be able to meet these kids and see that the scholarships are having such an impact on their future is very rewarding. It was an exciting day."
It was incredibly generous of Gwen to contribute to the fire relief fund,and for the city to honor her like that. Be sure to celebrate Gwen Stefani Day today,even if you don't live in San Diego 🙂