Keep checking back for updates!
Live Stream: http://www.stream2watch.me/live-tv/nbc-live-stream
Kenda's picture: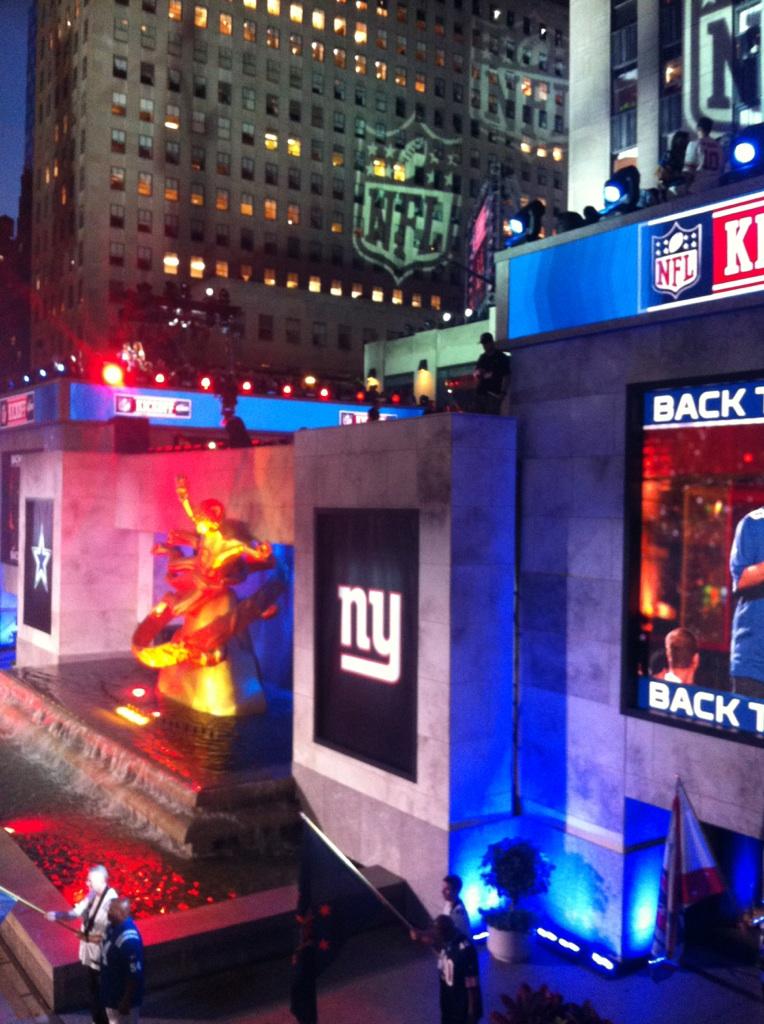 Emma says:
Just saw the setlist.. Hella good just a girl underneath it all spiderwebs settle down
OldSchoolNewWaver says:
So, Mariah did "Touch My Body", "Always Be My Baby" & "We Belong Together" just for the crowd, which served as her soundcheck & then she came back in a different outfit & did her new single "Triumphant" which was her only televised song…so I'm guessing that once No Doubt are set up, that they will do a few old songs as soundcheck & then perform "Settle Down" on tv right before the show ends at 8:30.
OldSchoolNewWaver says they played "Hella Good", "Just A Girl", "Underneath It All"
OldSchoolNewWaver says:
Gwen did Lady Saw's "toasting" part which went into a little ska breakdown (was that from the 2009 tour?) & they left the stage at 8:13. They'll come back just to do "Settle Down".