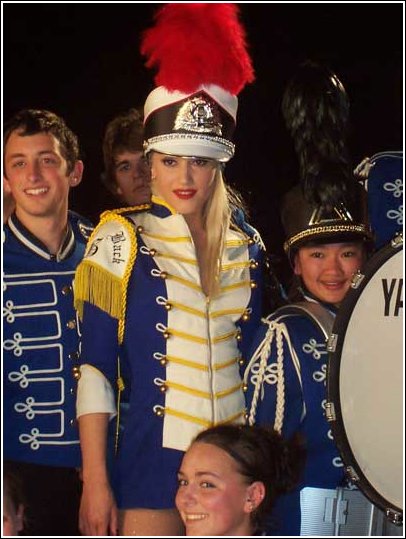 According to Entertainment Weekly, "Hollaback Girl" is #30 on VH1's list of the 100 Greatest Songs of the 2000s,and Gwen's collaboration with Eve on "Let Me Blow Ya Mind" is #45. While we think at least "Hollaback Girl" should have been higher,considering the fact that it was the first song ever to have 1 million downloads,and it would have been nice to see more No Doubt and Gwen songs on the list,we digress. VH1 will be airing a special counting down the songs in installments starting October 3 at 10 PM EST.
While nobody seems to know exactly what to call the first decade of the 21st century (we refuse to say "the aughts" out of an unwillingness to sound like Grandpa Simpson), but it's certainly safe to start collecting and collating 10 years' worth of culture.
That's exactly what VH1 is up to with their 100 Greatest Songs of the '00s special, which counts down the finest tunes the post-Y2K era had to offer.
Last week, we pulled the curtain back on the first 11 songs on the list, and now we can exclusively reveal the full 100 (headed up by Beyoncé's "Crazy in Love," which is basically inarguable).
30.Gwen Stefani, "Hollaback Girl"
45.Eve featuring Gwen Stefani, "Let Me Blow Ya Mind"
To get the full experience, you'll have to check out the special, which premieres this Monday, October 3 at 10 PM on VH1 and continue for five nights. Pete Wentz serves as the host, with commentary from the likes of Kelly Rowland, Lil Jon, Colbie Caillat, and Train.