UPDATE 2: Thanks so much to our good friend Heather from Greener Pastures for uploading the segment to youtube:
UPDATE: Check out some photos of the awesome tour bus that are posted on the Celebrity Motor Homes Pinterest page! It does indeed appear to be the tour bus that is seen in Gwen's Windows 8 phone commercial.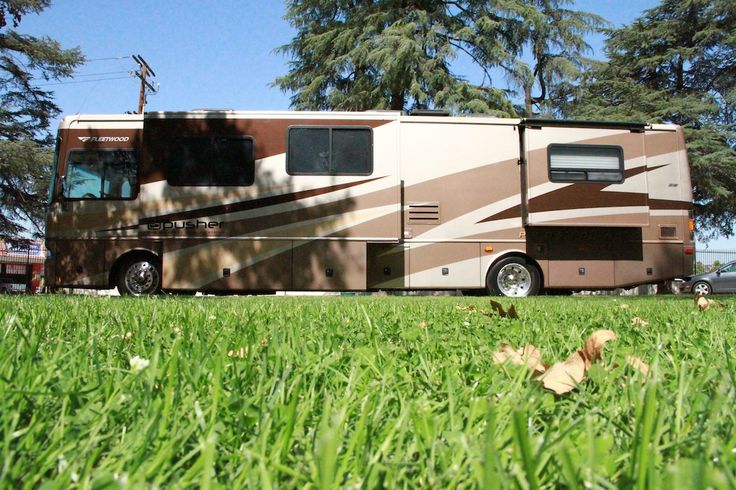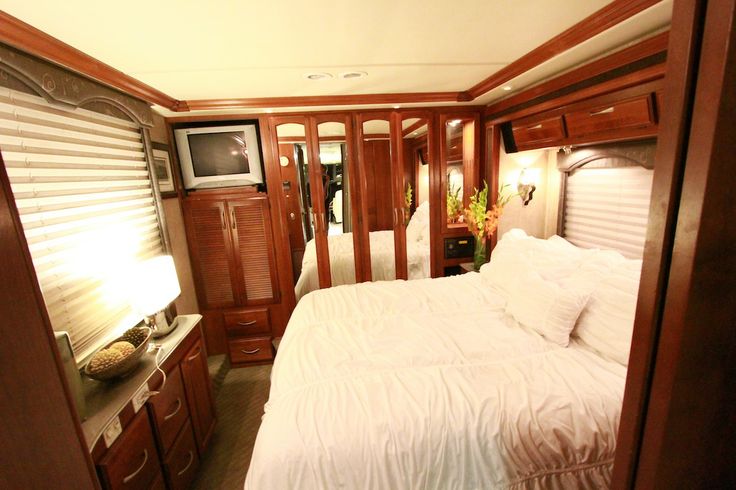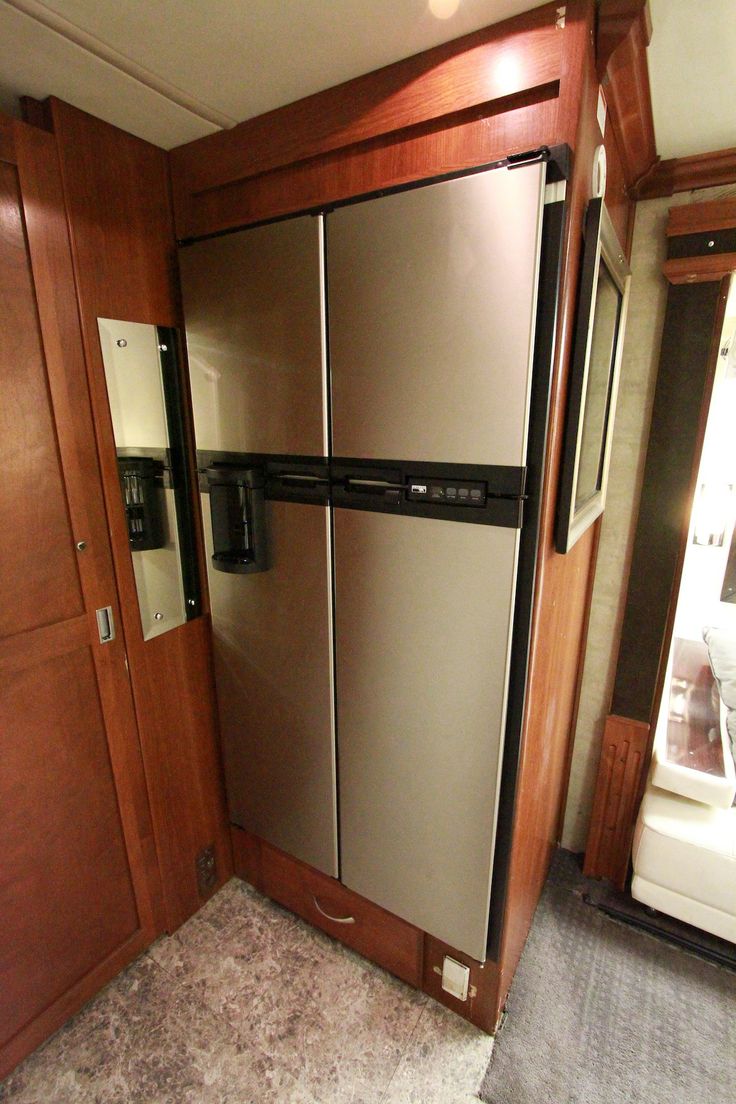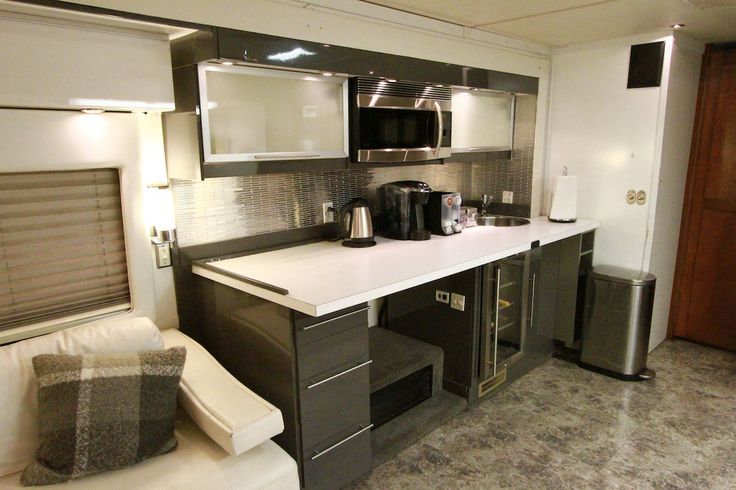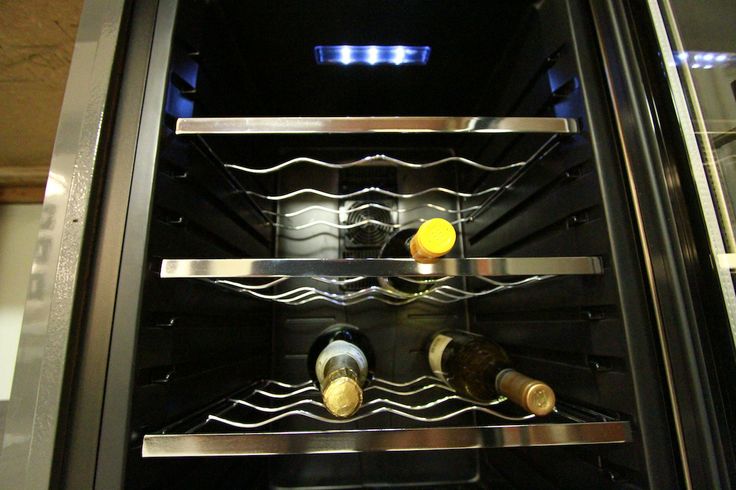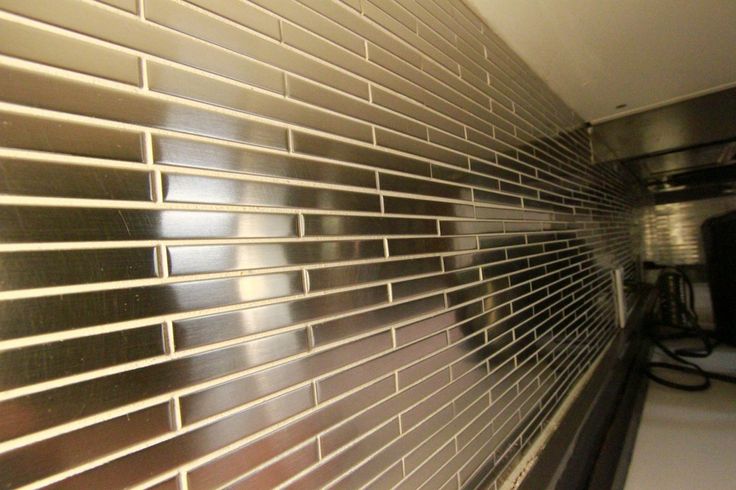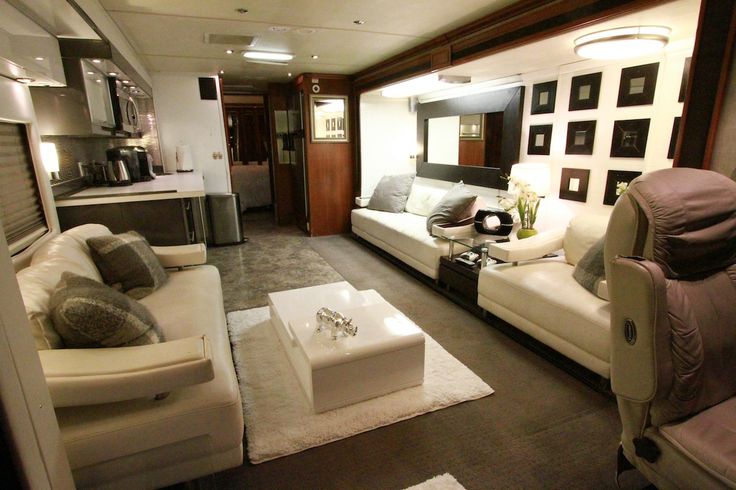 The TV show Celebrity Motor Homes,which airs on US cable channel Great American Country,will reportedly feature a segment on a tour bus of Gwen's on the episode airing tomorrow night (December 4) at 9 PM ET. According to the episode synopsis,the segment will include a VIP tour of Gwen's top of the line tour bus,with such features as "a plush lounge, its very own wine fridge and an over the top master suite." It's not known for sure if the bus referred to is one that Gwen used on her solo tours (her Harajuku Lovers Tour bus was seen in this Countdown to Live webisode) or the 2009 No Doubt summer tour (she was also seen on a tour bus set in her Windows 8 phone commercial last year),and it doesn't seem as though Gwen herself will appear on the show,but it sounds interesting. To find out what channel Great American Country airs on in your area,check out the channel finder here.
Drew Waters takes an incredible tour of 3 amazing Celebrity Motorhomes.
John Lennon Educational bus
Our tour of these incredible Celebrity Motorhomes first takes us to Charlotte North Carolina, to check out a bus that gives Abby road a run for its money. The John Lennon's Educational tour bus was created 16 years ago to honor one of music's most influential lyrical poets of all time. Build to spark creativity in young minds across the country, this bus comes jam packed with the newest video and audio technology. Complete with a video editing lounge, recoding studio and a one of a kind green screen, Just like John Lennon, this bus is on a level all its own.
Gwen Stefani
Then, our VIP tour of the most luxurious Celebrity Motor Homes continues as we check out a top of the line tour bus that hits all the right notes. Singer, songwriter, fashion designer, and actress Gwen Stefani is no stranger to the wonderful life, and when she's not on set, she likes to relax in this modern masterpiece. With a plush lounge, its very own wine fridge and an over the top master suite, this motorhome is sure to meet any "A" lister needs. Designer, Tara Martin shows us around this extravagant coach.
Casey Donahew
Last, our tour of these spectacular motor homes now takes us to the lone star state, where we check out a coach that lives by the motto, everything is bigger in Texas. Practicality building his country following empire himself, Casey Donahew is the prime example of hard work paying off. And when it came time to upgrade to a luxury tour coach, he knew exactly what he wanted. Every inch of this amazing bus was meticulously customized to Casey's exacts specks, With pistol wall fixtures and a master bath that gives the four seasons a run for its money, It's obvious Casey went all out to create the perfect environment while on the road. We're rolling out the red carpet and giving you an exclusive look inside these AMAZING celebrity motor homes!