YAY,what a way to start the new year! Gwen's fabulous OPI nail lacquer collection is officially available starting today!! (Note: While the US launch date is today, OPI UK stated that the collection will be available in the UK on January 6,while according to ChicProfile the launch date for other international areas is scheduled for mid January.) Remember,the seven-shade collection is available online and at professional salons and beauty supply stores,including Beauty Brands, Beauty First, Chatters, Dillard's, JCPenney, Pure Beauty, Regis, Sally Beauty Supply,Trade Secret, and ULTA. (See a full listing of locations in your area by visiting the Where To Find section of OPI's website.) We had posted swatches and reviews of all of the lacquers here. Much congratulations to Gwen on the launch of her OPI collection-it is sure to be a huge success!! Check out a breakdown of the collection below,including the Over & Over A-Gwen boxed set, the Push and Shove Duet Pack and the Rock Starlets Mini Pack. Will you be purchasing the Gwen for OPI collection? Which shade is your favorite? Let's get the official campaign hashtag #GwenforOPI trending on Twitter today!
Nail Lacquer – New Shades – $9.00 ($10.95 in Canada) for 15 ml/ 0.5 fl oz

4 in the Morning – this dramatic satin black is a hit at after-parties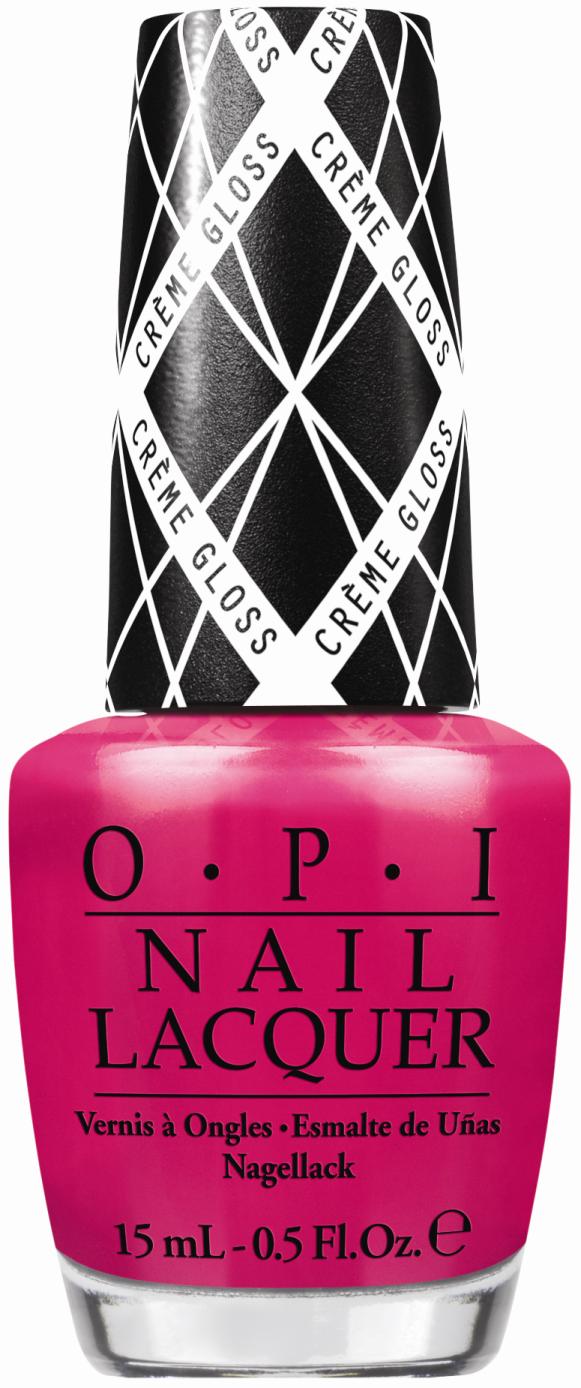 Hey Baby – when it comes to pinks you are the "bright" one for me

In True Stefani Fashion – don't gotta be a hollaback girl to love this holographic silver glitter

I Sing in Color – the deep tones of this luscious blackberry hit all the right tones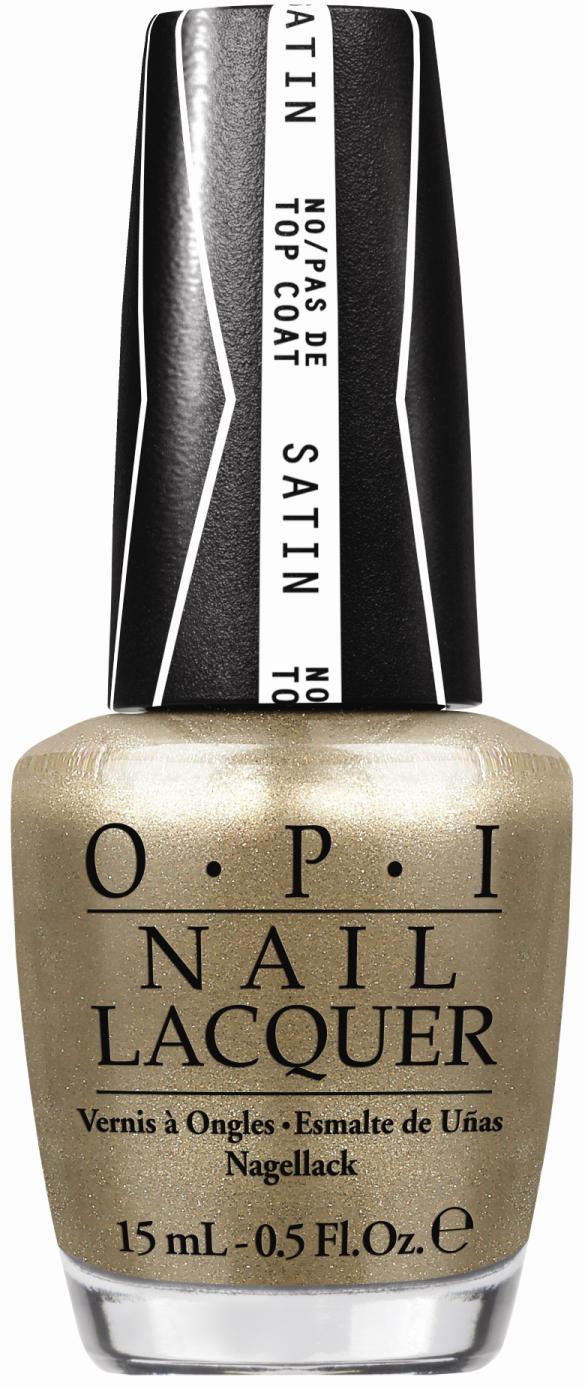 Love.Angel.Music.Baby – this matte gold with satin sheen complements all your passions

Push and Shove (comes with a complementary mini size base coat, Lay Down that Base,in a Duet Pack; the label recommends that you leave off top coat and mentions that it is intended for One Night Only wear.)

Over & Over A-Gwen Boxed Set $14.95 ($18.95 in Canada)
This set contains:
• Nail Lacquer – signature red lacquer of Gwen Stefani
•Swarovski Elements-Studs and Crystals
•Nail Glue
•Nail Art Designs
(We had posted photos of the full Over & Over A-Gwen packaging here,courtesy of The PolishAholic.)

Rock Starlets Mini Pack
This set contains 4 mini nail lacquers of 3.75 ml:
•Hey Baby
•I Sing in Color
•Love.Angel.Music.Baby
•4 in the Morning

As we mentioned, I Sing in Color and In True Stefani Fashion are also available in GelColor,a special OPI formulation that will last for 2 weeks and is made specifically to fight the normal wear and tear from daily activities.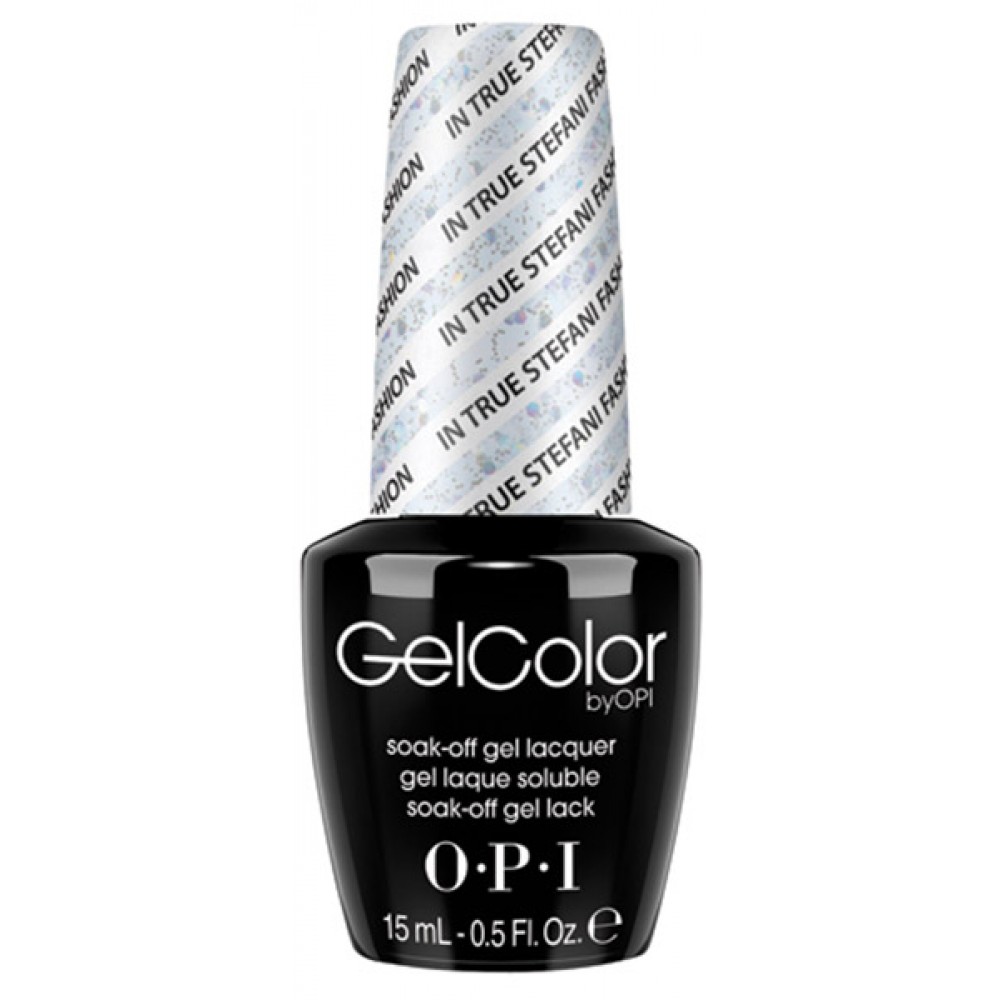 Photo Credits: OPI, TheObsessedBlog, Labmuffin, MKBeautyClub