Gwen is included in Billboard's gallery of 40 Outrageous Grammy Outfits for the stunning L.A.M.B. gown she wore at the 2006 Grammys when she was pregnant with Kingston. We love how they praise her for looking glowing and gorgeous in such flattering attire.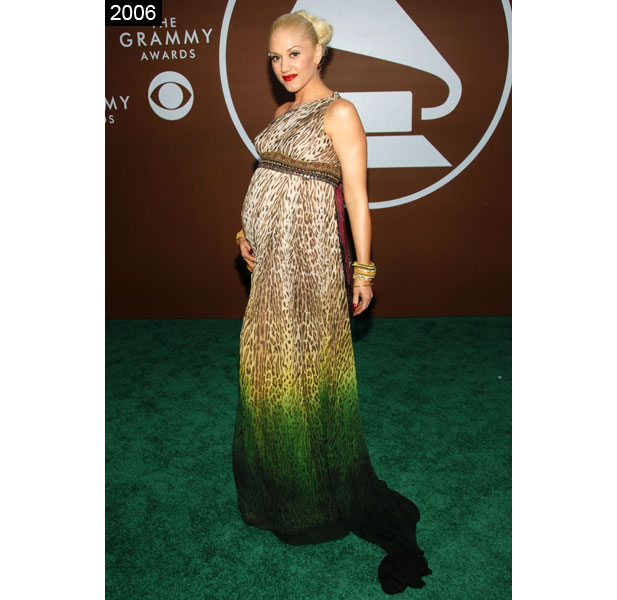 Since the beginning, the Grammys — music's most celebrated soiree — has also been a huge night for fashion. Here, we salute 40 brave artists whose stylists have worked overtime to make sure they turn heads and make a fashionable impression on Grammy night. Check out the pics and tell us who gets your biggest cheers and jeers.
Gwen Stefani has never been one to be tamed — not even by pregnancy! The glowing mom-to-be looked gorgeous in a leopard print gown that flattered her baby-body in all the right places. Out of all her Grammy peers, Stefani was definitely the cat's meow.