From E!:
With the royal wedding bells still ringing in our ears and Kim Kardashian's wedding just around the corner, this is the season of love 'n' romance—and amazing white wedding gowns, natch.
So as we gear up for the reality star's fairy-tale wedding to her prince charming, Kris Humphries, let's look back at some of Tinseltown's bridal couture.
From Nicole Kidman to Grace Kelly to Gwen Stefani and everyone in between, check out the leading ladies' in white in our brand-new Celeb Wedding Dresses gallery!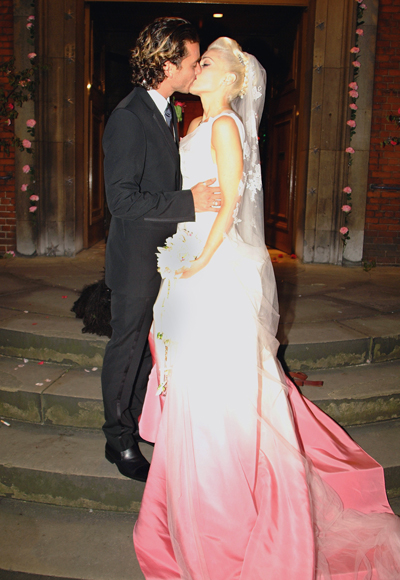 Gwen Stefani
Leave it to the queen of cool to put her own unique twist on this custom-made Dior by John Galliano silk gown, which was dip-dyed in pink for her London wedding to Gavin Rossdale in 2002. Fabulous!