The third stage of the eBay auction of past No Doubt and Gwen tour gear has ended-this time,over $1,300 was garnered! A fourth stage has now gone live,with even more awesome backdrops,road cases,digital mixers and other items up for bid-there's even yet another lamb from Gwen's 2006 Billboard Awards performance! This will be the final stage of the auction. As with the past stages,it is PayPal only and will last a week,ending on September 4 at 6:30 PM PT. Best of luck to anyone bidding,and thanks again to No Doubt for giving the fans the chance to own these amazing items!!
CLICK HERE TO CHECK OUT THE 4TH AUCTION STAGE!!!
**UPDATE** Even MORE amazing items have been added to the auction's final stage,including spotlights, the gold ND logo backdrop used on The Singles Tour,and even the throne Gwen used for L.A.M.B. era photoshoots and the Harajuku Lovers tour! Good luck again to anyone able to place a bid!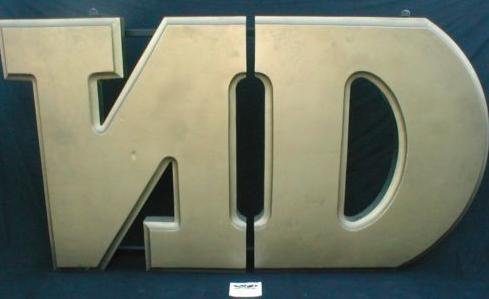 **UPDATE 2** Wow,this is incredible-even MORE awesome items have now been added,like Gwen's gold jail stage set and gold curtain backdrop from The Sweet Escape tour,and rasta-colored stage skirting. Good luck if you are placing a bid-remember,this is the final stage of the auction and it ends on September 4!