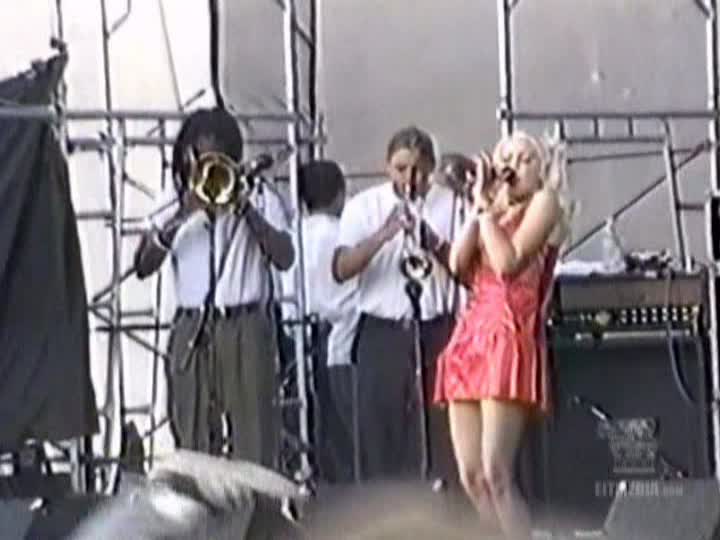 First of the month = New concert on EITMEDIA! March's concert is the AMAZING So Cal Dominguez Hills Velodrome 1995, in which Gwen wears the iconic Red Vinyl dress she wore for the Tragic Kingdom cover! (Unfortunately the dress was stolen a few years later 🙁 ). The set list is a mix of the first 3 albums, specially the Self-Titled and Beacon Street Collection (even though this is a 1995 concert, it was before Tragic Kingdom's release).
Here's the set list:
Just A Girl
Get On The Ball
Open The Gate
Sinking
Let's Get Back
Total Hate
Trapped In A Box
Brand New Day
This version is in super high quality. Even our friend Eric Keyes used our video to make a deluxe version of  'Total Hate', in which he mixed his own footage with this one. Hope you all enjoy it!