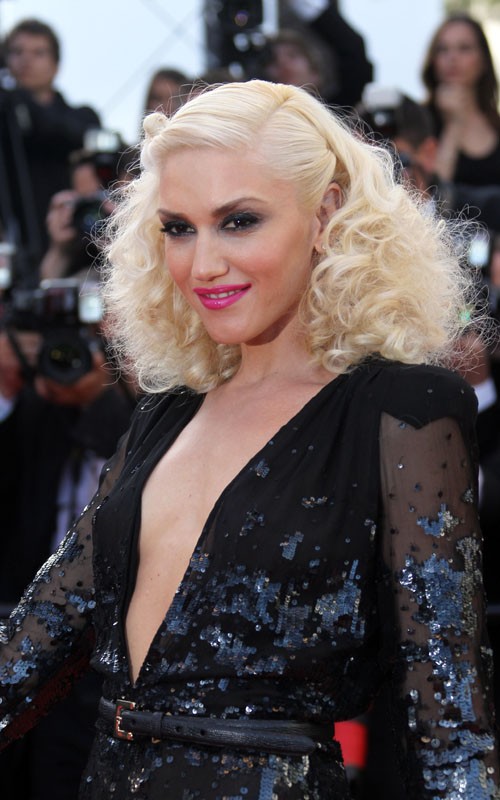 Gwen is #3 in AOL Music's gallery of the Top 10 Most Stylish Pop Stars(she should have been #1,but we digress…)
The fashion and music industries have long been intertwined in a hotbed of creative energy and self-expression. With red carpet engagements, fashion-magazine shoots and the pressure to constantly surprise fans and reinvent oneself, pop star fashion is so top of mind that a singer's image oftentimes precedes his or her music.
In celebration of music's most fashion-forward stars — their crazy, custom-made stage couture and eye-popping album art included — we count down the 10 most stylish stars below. Flip through the photos to see who took the No. 1 spot!
3. Gwen Stefani: The 'Hollaback Girl' earned high praise from fashion insiders for her evolution from the belly-baring punk girl with blue hair to the beacon of funky high-fashion she is today.
Unique & Chic: Stefani designs for her own fashion line, LAMB, and knows that her best accessories are her hip-hugging style-star kids.
Best Fashion Line: "What's that you got on? Is it Comme des Garcons?/ Vivienne Westwood can't go wrong, mixed up with second hand clothes/ Let's not forget about John Galliano (no)/ Flipped the landscape when Nigo made A Bathing Ape/ I got expensive taste (oh, well) Guess I better save up (cho takai)" — From 2004's 'Harajuku Girls'