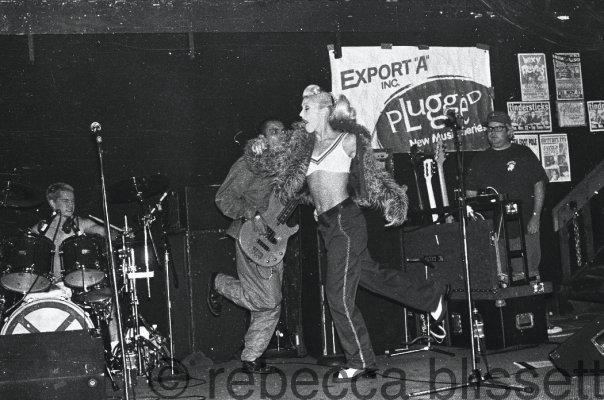 Thank you George for sending the link to us, here's a rare live pic from 1994! It's an amazing shot!
Here's the blog post:
I'm posting this photo because Georgia Straight writers Adrian Mack saw EVERY punk band before punk was even invented and John Lucas lays claim to seeing No Doubt at the Warped Tour in 1995. But – ha! – I saw them at the Town Pump in 1994 on a Tuesday night when they played to a smattering of people. Sorry to brag. I just don't get to do this very often when it comes to who saw what, first. The above photo is one of two frames before somebody belonging to the band's management ran over and told me to stop.
EDIT: Thanks to our good friend Jenny from Beacon Street Online, we just knew this pic is actually from No Doubt's performance in Vancouver 1995. I guess that blog posted just put a pic to illustrate her post. Thanks Jen for the info :).