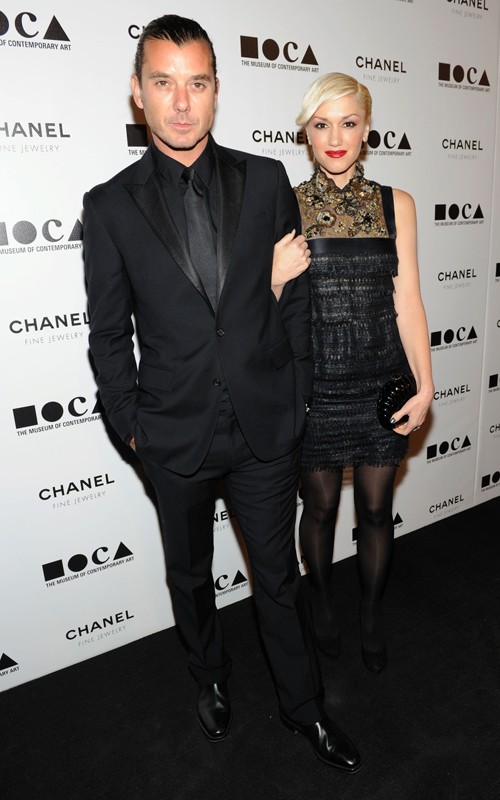 Thanks to Alicia on the No Doubt forum for sharing,Gwen and Gavin are #11 on Canadian music channel AUX TV's list of the Top 15 Musical Power Couples! They certainly both rock-the fans are so excited for the release of the new No Doubt and Bush albums this year.
Everyone loves a good power couple, and because we love you, we figured it was time to bask in the warming glow of the industry's finest—especially since every so often you see those pairings that remind us that not every industry duo is defined by a mutual level of contempt and self-loathing. So in celebration of relationships that succeed(ish), here's our list of the industry's finest (or who we'd like to invite over for games night or whatever).
11. Gwen Stefani and Gavin Rossdale
1990s street cred.