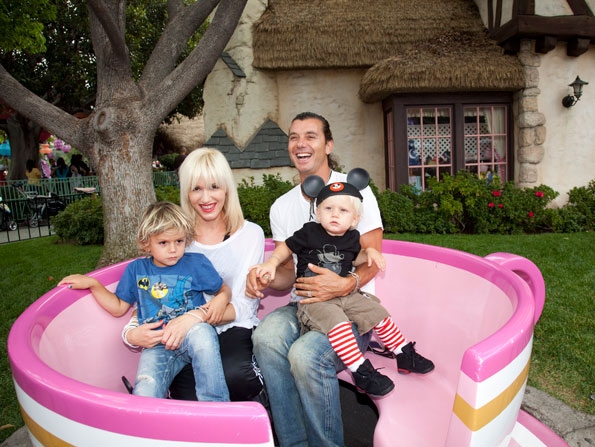 From AskMen:
Gavin Rossdale will only have another baby if his wife Gwen Stefani wants one.
The Bush frontman – who has two sons, Kingston, five, and three-year-old Zuma with the pop superstar – doesn't think it is his "right" to make a decision about whether or not to expand the family, so heleaves the choice up to the blonde beauty.
Gavin – who is also the father of 22-year-old model Daisy Lowe – said: "Do I want more kids? You mean do I have any more plans to be an idiot? No, having more kids is down to Gwen. It's not really the male decision, it's just not right. I just say, 'Sure babe, whatever you want.' It's always the woman's decision."
The 46-year-old musician – who has been married to Gwen, 42, since September 2002 – also revealed he makes all his career decisions with his children at the front of his mind and has never been motivated by money.
He exclusively told BANG Showbiz: "Everything that I do is with my kids in mind. Every single action is about setting them up for life. But I've never been one to connect actions to money.
"Before I sold a record I just had this ridiculous pipe dream with no particular training, no particular skill but I found a way through. I've never done a gig based on money. Anyone who cares about money is not going to do rock music in the mid-90s."