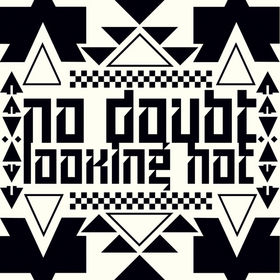 Just to remind everyone,"Looking Hot'' officially goes for US radio adds today,November 6! Let's be sure to request it from radio and help it climb up the charts-we posted a list of US and international radio request information here.
UPDATE: Here is a list of US Top 40 radio stations that added "Looking Hot" today-be sure to keep requesting!!
•KDLW-FM
•KFRH-FM
•KKPN-FM
•KLJT-FM
•KLLY-FM
•KRCK-FM
•KRUF-FM
•KVLY-FM
•WAYV-FM
•WHBQ-FM
•WKZL-FM
•WSNX-FM
•WVYB-FM
•WXKB-FM
•WXXX-FM
•WXYK-FM
And how cool is this promo gif by Interscope?


UPDATE 2: Thanks to our good friend Kristen for sharing a banner from Interscope announcing that "Looking Hot" was the most-added song on US Top 40 radio this week,and will also be featured in a $10 million ad campaign for Microsoft's Windows 8 phone! Congrats No Doubt!!