Check out photos of Tom,Tony and Adrian attending the Pre-GRAMMY Party for DANCE (RED), SAVE LIVES presented by Beats by Dr. Dre event at the AT&T Center in LA last night! They all looked so handsome-hope they had fun!
Adrian had tweeted this photo earlier this morning:
We just closed down the New Wave Restaurant in Bellflower, ca What a great spot!!! twitter.com/AdrianYoungND/…

— Adrian Young (@AdrianYoungND) February 9, 2013
Congrats to jesvicious77 on meeting them!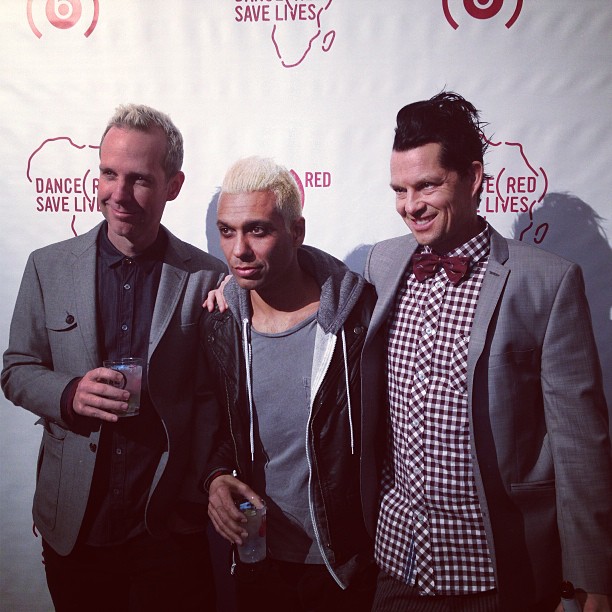 Thanks to Ashley for sharing her photo!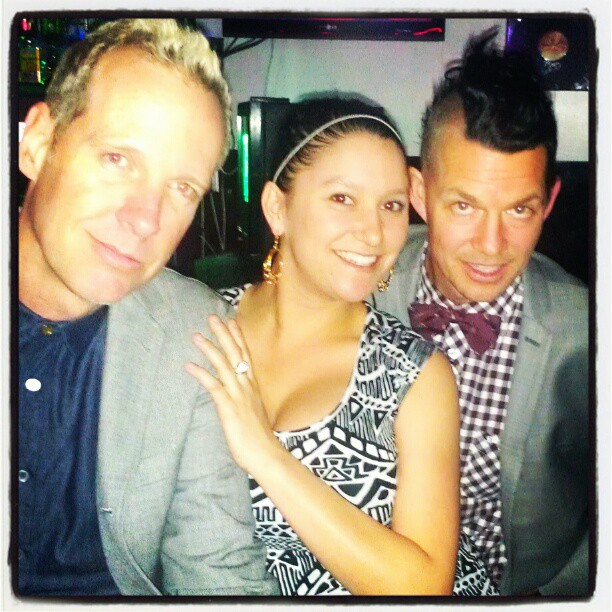 UPDATE: Here's a pic of Adrian with Skrillex at the event;Skrillex of course was pictured with Gwen and Tony in a photo No Doubt tweeted the other day,leading many to think they are collaborating together-we'll have to wait and see!