UPDATE: Thanks so much to Tony and Eric Keyes for sharing yet another photo of No Doubt recording their first demo in 1987!
Wow never saw this before! @nodoubt recording our first demo in 1987 (me with my back to the camera). Thx @monkeyes pic.twitter.com/stTxHsM2Rs

— Tony Kanal (@TonyKanal) October 18, 2013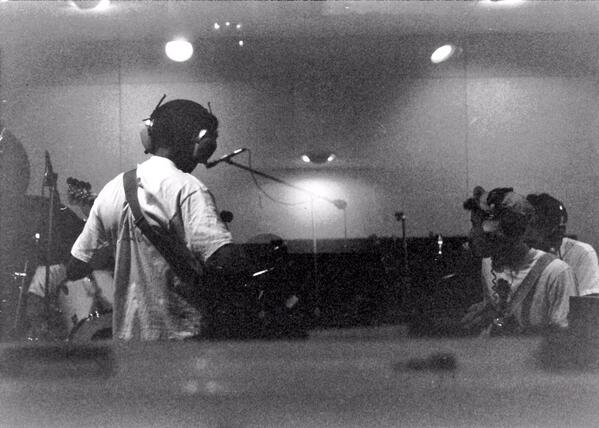 Thanks very much to Eric Keyes for sharing some rare,old-school photos via Eric Stefani's facebook page! One is the very first No Doubt sticker designed by Eric Stefani,followed by a photo of Eric Keyes,Eric Stefani and original No Doubt guitarist Jerry McMahon in an LA studio recording No Doubt's first demo tape back in 1987. Another former ND member,Tony Meade,says that he believes the songs recorded during that session were "No Doubt", "Everything's Wrong" and "Showin' Off". It's always a treat to see such rare treasures like these!