Check out a photo of Adrian looking as handsome as ever (and apparently owning the poker table!) tonight with fellow celebs Bryce Soderberg,AJ McLean and Blake Lewis at The Los Angeles Police Memorial Foundation Celebrity Poker Tournament and Party at The Saban Theater in Beverly Hills! The foundation provides grants for widows and orphans of officers killed in the line of duty,and for many other catastrophic occurances within the LAPD family. Again,we hope Adrian and everyone at the event had fun supporting such a good cause.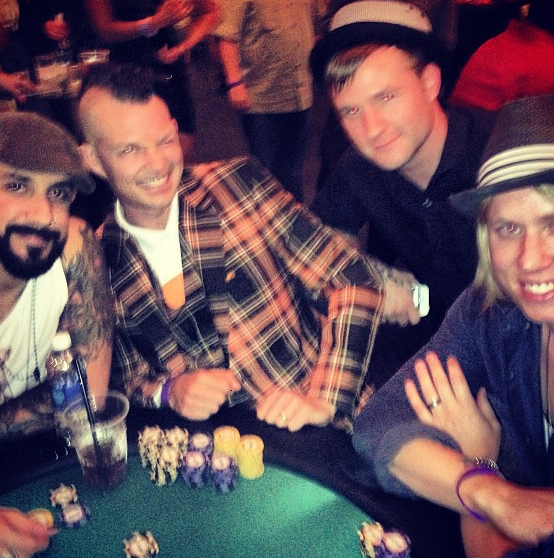 Poker w @skulleeroz @adrianyoungnd @blakelewisAdrian owned the table.. #lapdmemorial instagram.com/p/YoqOFvGGo_/

— Bryce Soderberg (@BryceSoderberg) April 28, 2013
Playing poker tonight to support the @lapdmf! – AY

— No Doubt (@nodoubt) April 28, 2013
Here are more fan and professional photos from last night,including a couple of pics of Adrian with Shana Moakler.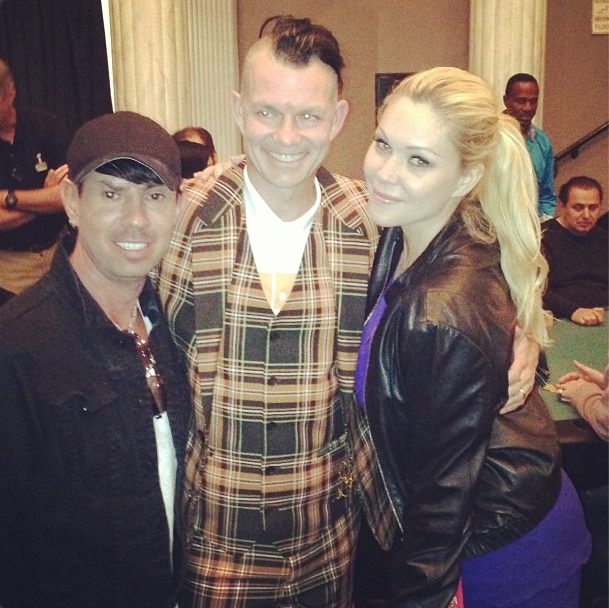 @nodoubt Adrian Young!!!! Super awesome guy! Love no doubt 🙂 #ecstatic #thebest twitter.com/lil_ketchups/s…

— Rosa(@lil_ketchups) April 28, 2013