Check out photos of Gwen and Gavin celebrating the one year anniversary of Hakkasan Las Vegas Restaurant and Nightclub at the MGM Grand Hotel/Casino last night!! They looked amazing, and we hope they had fun! Gwen had tweeted a photo of herself and brother Todd last night at the event. See more photos from the event here thanks to our friends at gwenstefani.ru and read a Vegas24Seven.com article detailing the festivities-Gwen wore a black leather studded ALC jacket, blue suede L.A.M.B. pumps and a Kelly Wearstler clutch. Stunning!
This past weekend, Hakkasan Las Vegas Restaurant and Nightclub at MGM Grand celebrated its one-year anniversary with non-stop festivities, and in attendance of the monumental affair was Hollywood power couple Gwen Stefani and Gavin Rossdale. Following the birth of their newest addition Apollo Bowie Flynn in February, the couple enjoyed a night out alongside talented artists including Tiësto, Questlove and more as they toasted to Hakkasan Las Vegas' big milestone Saturday, April 26.
The night began as the proud new parents were spotted dining at Hakkasan Restaurant with family and friends including Stefani's brother, Todd Stefani and his wife Jennifer, along with longtime friend and well-known hairstylist Danilo. Arriving just after 10 p.m., the beautiful new mom and known fashion icon was dressed to perfection wearing a black leather studded ALC jacket, blue suede L.A.M.B. pumps and a Kelly Wearstler clutch, indulged in a number of Hakkasan signature dishes as she engaged in conversation with her adoring husband, Danilo and family while sipping on The Hakka, Hakkasan's most talked about cocktail. Looking to continue their night out, the gorgeous couple and their guests made their way up to Hakkasan Nightclub following their dinner. As the group arrived inside they were immediately escorted to their VIP booth located on the main stage. As they walked through the crowd, the energy of the packed room soared to new levels while partygoers cheered for Stefani and Rossdale. All throughout the evening, the stunning couple was in good spirits as they danced and mingled with their guests. They were even spotted taking photos of each other while hanging out in their VIP booth.
The evening continued with non-stop high energy and was a sight to see as electronic music heavyweight Tiësto took over the DJ booth with a set unlike anything the main room of the nightspot has ever seen, while iconic DJ Questlove kept the energy alive in Hakkasan's Ling Ling Club. Just before Tiësto took over the decks, he was joined by Hakkasan Group CEO Neil Moffitt as an eye-catching seven-tiered cake adorned with an elaborate Chinese dragon and topped with the iconic Hakkasan emblem was presented to commemorate the anticipated one-year anniversary celebration. Filled with excitement the gentleman shook hands and congratulated each other on an amazing year as confetti burst into the air, marking an unforgettable start to the nightclub's anniversary celebrations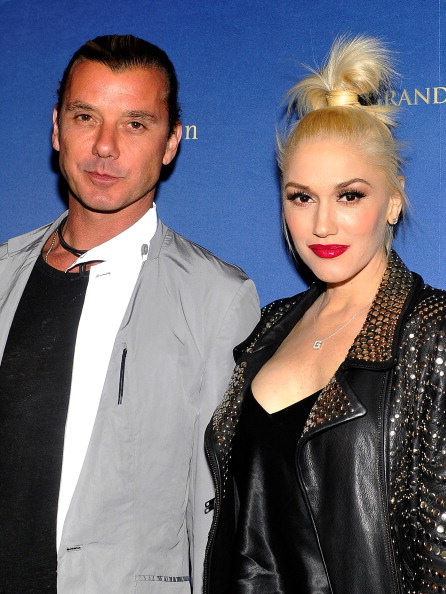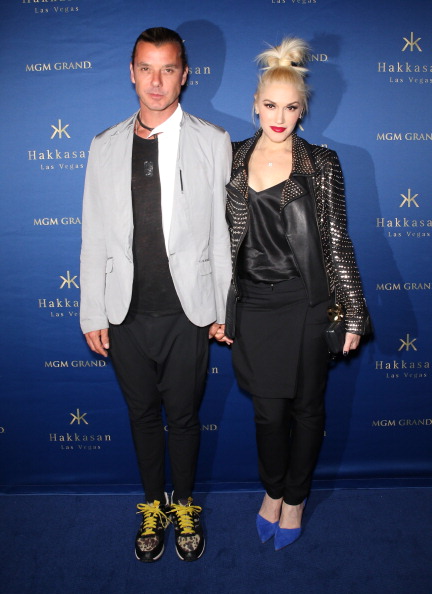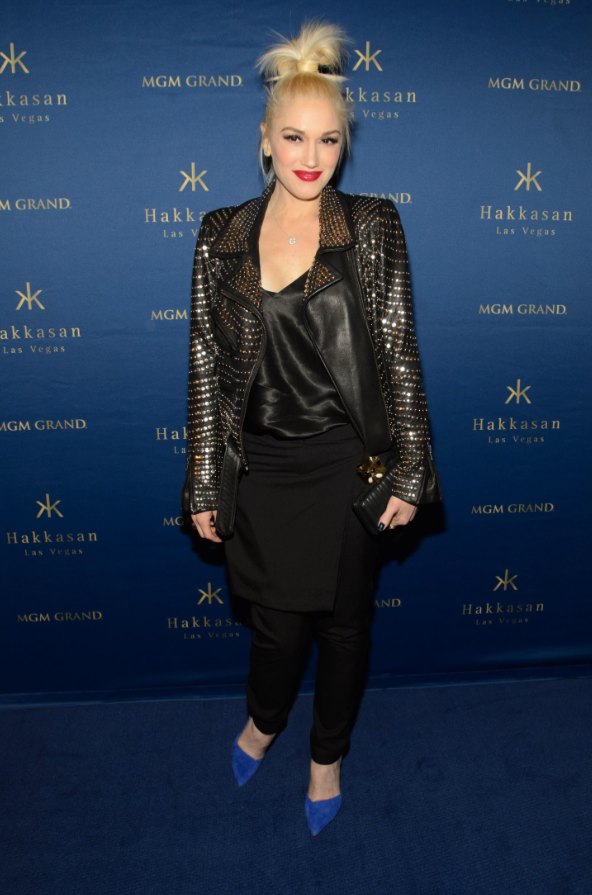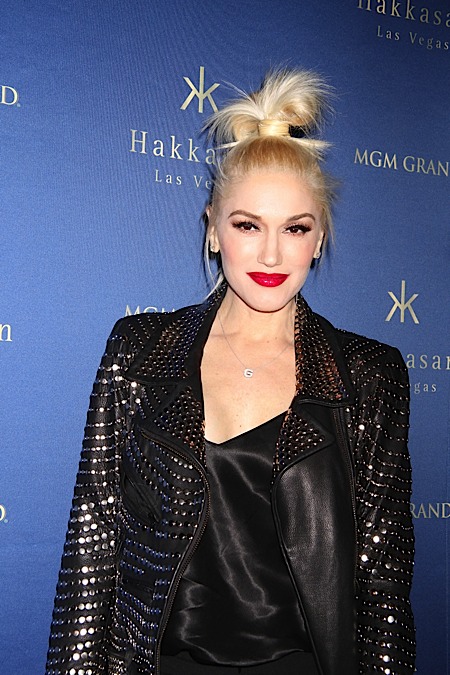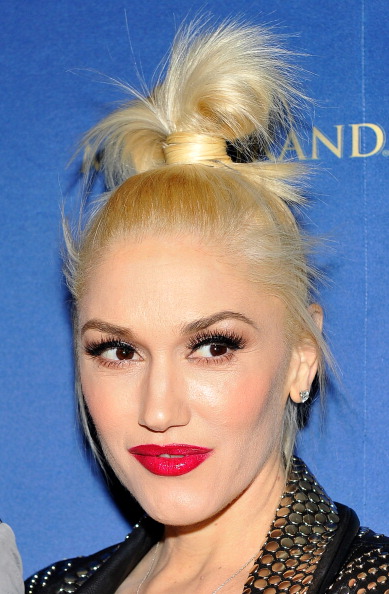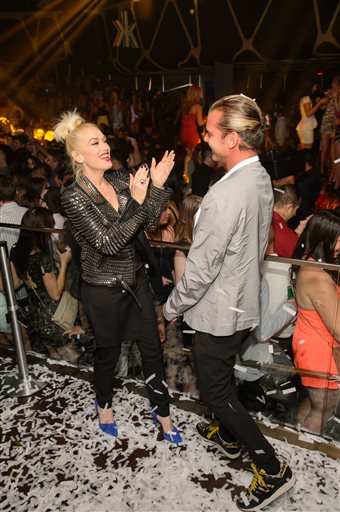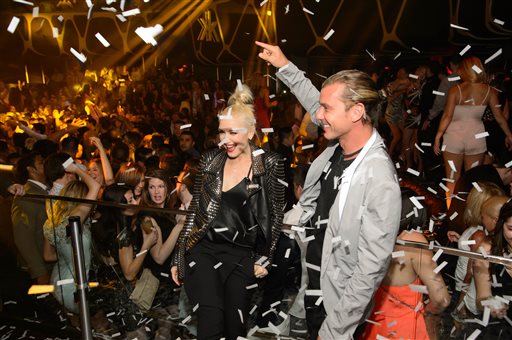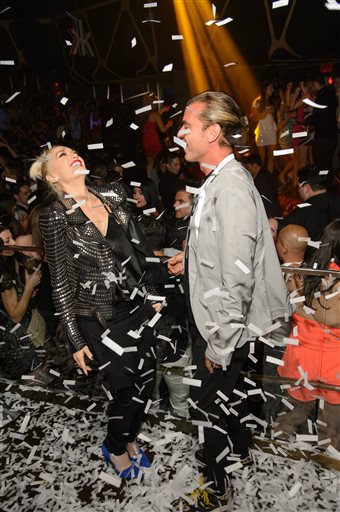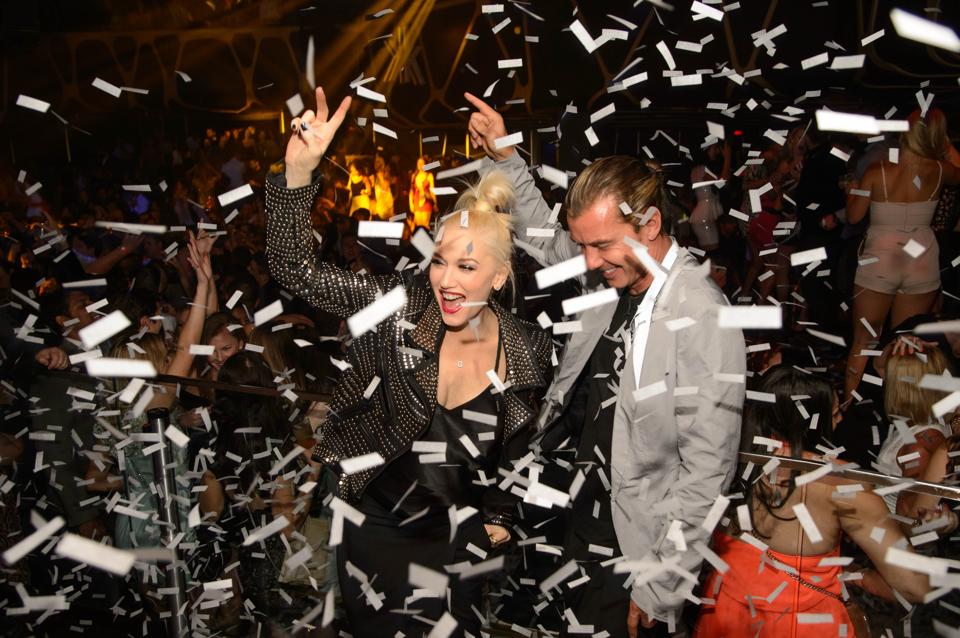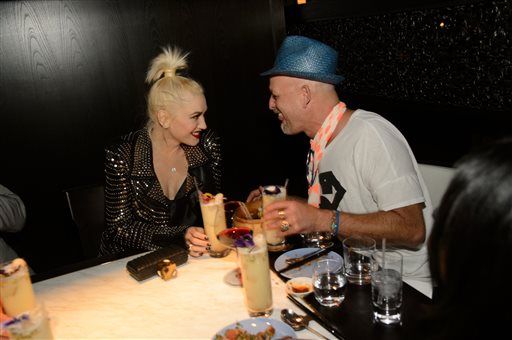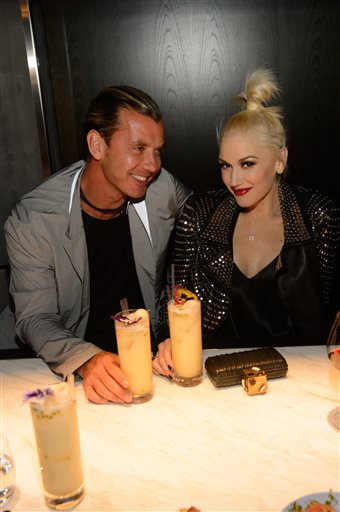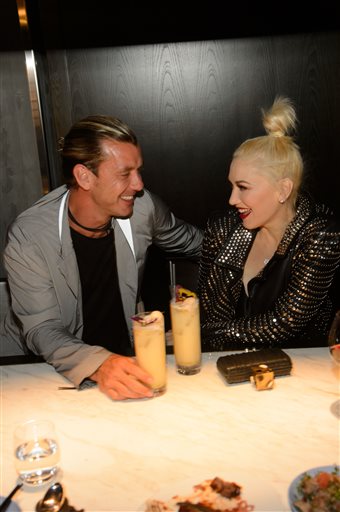 Last night, we celebrated our anniversary with friends including @gwenstefani & @GavinRossdale. #HKOneYear pic.twitter.com/xNWxvm6tE3

— Hakkasan Las Vegas (@HakkasanLV) April 27, 2014
#stefanisiblings gx pic.twitter.com/QHIszRqQ9J

— Gwen Stefani (@gwenstefani) April 27, 2014